Was 'GoT' Snubbed In Lead Emmy Categories?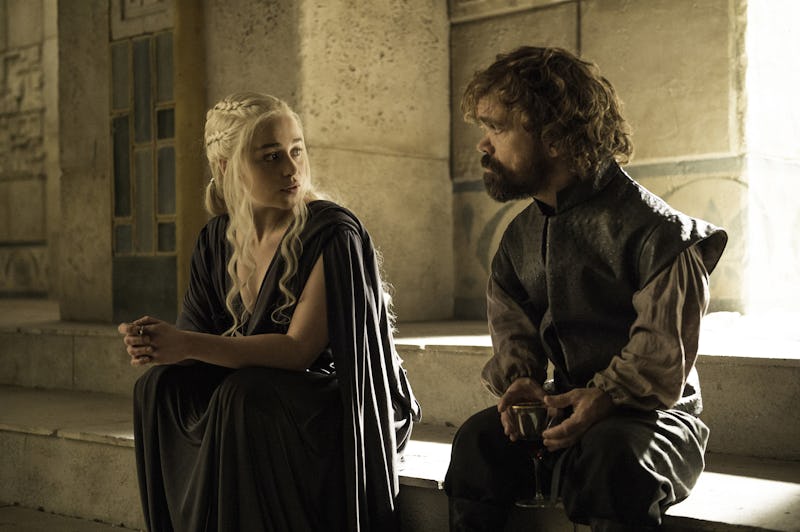 When thinking of dramatic television shows dominating the market right now, I can't help but think of HBO's hit series, Game Of Thrones. After premiering in 2011, the show's audience has only been growing (with special thanks to HBO GO) and the series has just completed it's heart-stopping sixth season. Which is exactly why it comes as no surprise to hear that Game of Thrones has been nominated for 10 Emmy awards this year, including Best Drama Series. However, despite nabbing nominations for the 68th Annual Emmy Awards in categories including Best Supporting Actor, Best Supporting Actress, Best Directing, Best Writing, and even Best Guest Actor, the fact that Game of Thrones failed to appear in the Best Lead Actor and Best Lead Actress categories does have me a bit weary in regards to where the show is falling amidst the rest of the Best Drama Series nominees. In fact, during the announcements themselves — where the supporting actor categories are not announced — I was beginning the fear the show was snubbed all together. Why? Because the Lead Acting categories sure seem like vital ones when it comes to rating a show's overall success.
However, when taking a deeper look into the format of the show itself, it soon becomes clear that the show actually wasn't snubbed at all. As Game Of Thrones' large cast provides little clarity on who the main actors may actually be — and, as with previous years, the best way to assign acting nominations instead comes in the form of the supporting actor and actress categories. Whether that's something the fans can agree with or not.
Just to put things into perspective, the actors that were nominated along with the Best Supporting Actor category include Peter Dinklage (for his role as Tyrion Lannister) and Kit Harington (for his role as Jon Snow). And, when it comes to the Best Supporting Actress category, nominees include Lena Headey (Cersei Lannister), Emilia Clarke (Daenerys Targaryen), and Maisie Williams (Arya Stark). That leaves most of the show's "main" characters covered in the form of a supporting actor mention — just as these actors and their roles were assigned for the Emmy awards dating back to the show's 2011 premiere. Yep, there's nothing new here.
Meanwhile, that's also not to say that the lack of Lead Actor or Lead Actress nominees is going to affect the show's chance of taking home the Emmy for Best Drama Series. While it might make one actor or actress lose out over another — since every core character is now directly placed as competition with little of a divide — it won't take away the show's overall glory. And, all things considered, the show was still able to nab that very award just last year with no actor or actress nominees or wins accounted for in the leading actor and actress categories.
So will Game of Thrones take home the acting awards they did get noms for? And is the Best Drama Series award once again there's for the taking? Tune in to the Primetime Emmy Awards on ABC Sunday, September 18 at 7 p.m. EST to find out.
Images: Helen Sloan/courtesy of HBO; Giphy (2)