'UnREAL' Deserved More Emmys Love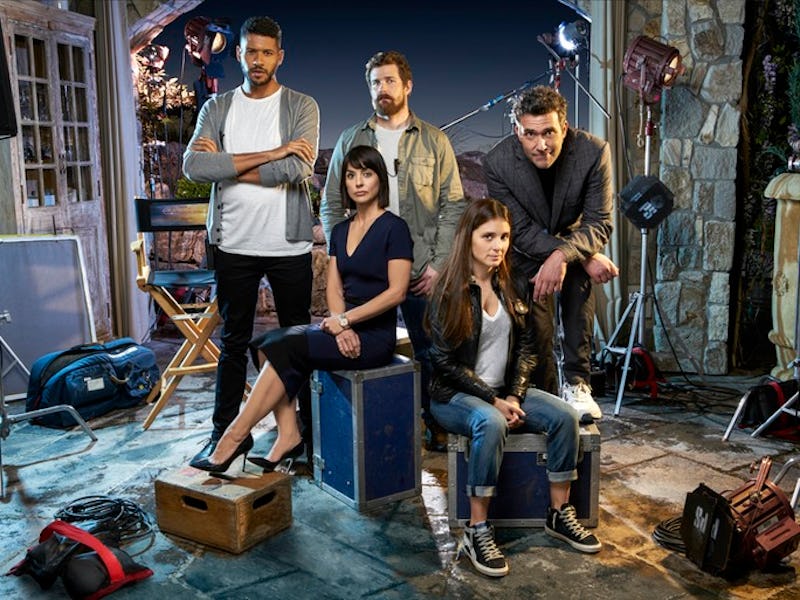 Do you hear that? That's the sound of the internet being all abuzz with news of the 2016 Emmy nominations, which were announced on Thursday morning. But as always, it comes with both excitement and disappointment. Because while some shows and actors received the recognition they deserved (like Game of Thrones and Orphan Black's Tatiana Maslany, others were seriously overlooked. One of the most notable oversights, for example, is the fact that the Emmys snubbed UnREAL for Outstanding Drama Series.
Now, to give credit where credit is due, it was nice to see one of the show's lead stars, Constance Zimmer, receive an Emmy nod for Supporting Actress in a Drama Series. So unlike shows like Crazy Ex-Girlfriend who received zero love in all the major categories, I'm glad at least Zimmer was shown some love for her commendable work. But still, I can't deny that I'm disappointed UnREAL didn't nab more noms across the board. Not only does the show shed light on what goes on behind the scenes of a reality dating show, but it's also breaking ground on some very relevant issues, like introducing Everlasting's first black suitor — a move that shows like The Bachelor and The Bachelorette have yet to make.
Granted, I understand that the caliber of TV shows is higher than ever, which means it's almost impossible not to leave some favorites out. But it's still hard to see such a bold and female-driven show like UnREAL be left out in the cold so prominently. Like I said, I'm beyond happy with Zimmer's nod, but this show is about way more than just one person and deserved a placement at the Outstanding Drama Series table along with the other equally worthy candidates. I guess there's always next year. (*fingers crossed*)
Image: Lifetime; Giphy