The Emmys Fail To Recognize 'Penny Dreadful'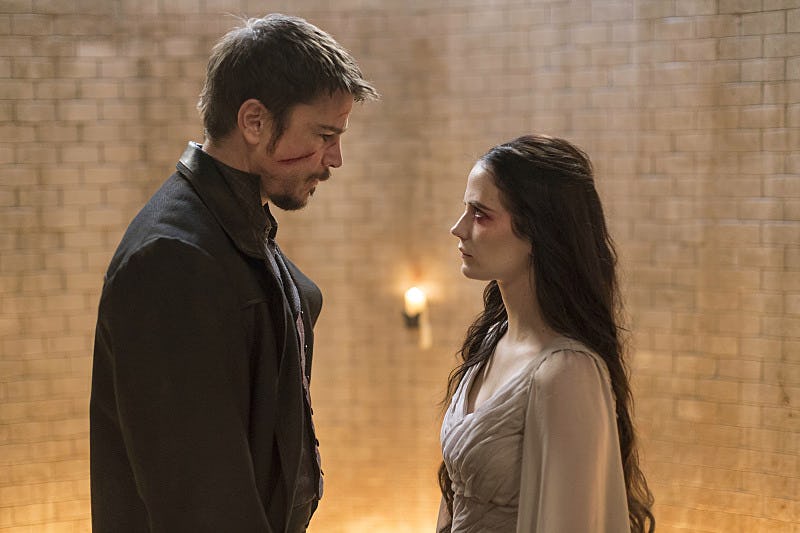 It was a devastating turn of events when Showtime announced that Penny Dreadful was cancelled after only three glorious seasons. Many fans (myself included) had just automatically assumed that it would be renewed for Season 4, given how uniquely compelling the show was as a whole. However, that turned out to not be the case and the Season 3 finale shockingly morphed into the series finale right before our very eyes. Yet it seems like the hits just keep on coming because now not only has the show been cancelled, but Penny Dreadful has also been snubbed by the 2016 Emmys nominations.
That's right, my friends. Believe it or not, Penny Dreadful has failed to receive nominations in any of the award show's main categories, including Outstanding Drama Series, Outstanding Lead Actor in a Drama Series, and even more shockingly — Outstanding Actress in a Drama Series. Eva Green was the heart and soul of Penny Dreadful. Her acting range exceeded all expectations and left us in awe at the end of each episode. But still somehow she was managed to be overlooked? How is this possible? This show deserved to go out on a higher note than this and I'm mortified at such a heinous oversight.
Sure, it earned a few nods in categories for Outstanding Makeup and Music Composition, but that's a drop in the bucket of what Penny Dreadful should've received. The horror genre in general tends to get scathingly overlooked on the award show spectrum simply because it's thought of mostly for its gore factor and not the underlying storytelling. But even by TV thriller standards Penny Dreadful was a diamond in the rough, so I was hopeful for a break in tradition.
But it seems the Emmys had another idea in mind. Not that I should be all that surprised though. The Showtime series also received zero love at the 2015 Emmys across the board and I guess even knowing this would be its last shot in the Emmy arena wasn't enough to bestow upon it some better recognition. We might as well just come right out and say it: Penny Dreadful's Emmy love is, well, dreadful.
Image: Patrick Redmond/Showtime; Giphy