Were The 2016 Emmy Noms Diverse?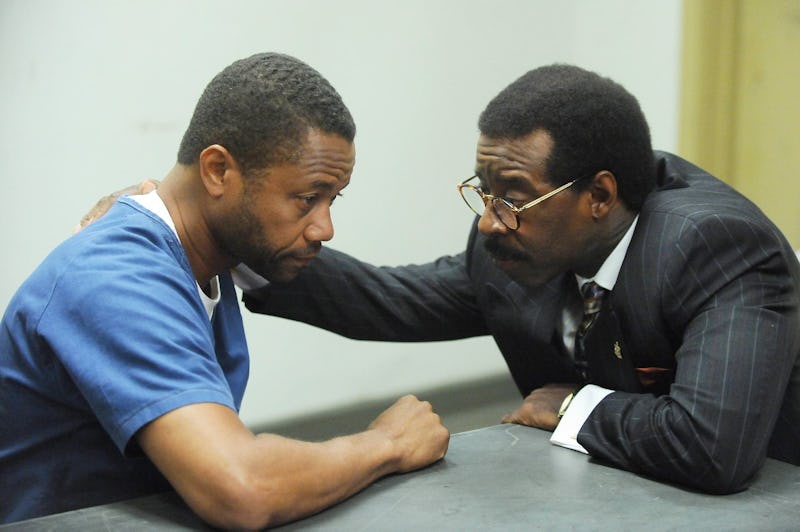 Finally, it seems we might have reason to celebrate when it comes to diverse representation in awards shows. The 2016 Emmy nominations were announced Thursday morning, and thankfully, the list of those given nods included a diverse range of actors and actresses. In fact, 21 non-white actors have been honored with nominations for Emmy Awards in 2016 — equalling a whopping 25 percent of nominations going towards people of color, the most ever nominated for a single Emmy Awards show.
"At no time in the past 70 years has our industry achieved the vibrancy, relevancy, consistent creative excellence, and diversity we are experiencing at this very moment," said Television Academy chairman and CEO Bruce Rosenblum before the nominations were declared. "Television is the premier cultural entertainment touchstone throughout the world. This is far more than a second Golden Age of television. The fact is, no other entertainment medium surpasses the popularity, cultural impact, or global scale of television. Television dominates the entertainment conversation and is enjoying the most spectacular run in its history."
Rosenblum's words reign truer now than they ever did before. Each lead actor category, both male and female, featured at least one or more persons of color among its nominees, while multiple supporting actor categories carried their weight of diversity. Case-in-point: The People v. O.J. Simpson: American Crime Story received 13 nods including Outstanding Lead Performer for Courtney B. Vance and Cuba Gooding Jr., then Idris Elba, Aziz Ansari, Audra McDonald, Kerry Washington, Taraji P. Henson, Viola Davis, Anthony Anderson, and Tracee Ellis Ross were also nominated for their work this past year.
Though the representation of Asian and Latinos actors have yet to improve, the current amount of non-white actors and actresses receiving nod is a wavering success, especially amidst the lack of opportunity and acclaim many actors of color receive. For the past two years, awards shows have seen a staggering disregard for talent outside of white actors: For instance, all 20 actors nominated for Academy Awards in larger acting groups were white in 2015.
Hearing Viola Davis' words on stage at the 2015 Emmy Awards as she accepted her award for Outstanding Lead Actress in a Drama Series — officially making her the first African American woman to win in the category — I was hopeful there would soon be a change. "Let me tell you something, the only thing that separates women of color from anyone else is opportunity. You cannot win an Emmy for roles that are simply not there." Thankfully, it seems her words have resonated, at least somewhat.
The Emmys' 2016 nominations list is a huge step towards television series and award shows making changes where they must be made. It's past time for awards shows to start recognizing the efforts of those actors, actresses, and projects making moves to depict what the American experience really is: a mosaic. I, for one, cannot wait to see the outcome of the awards show in September, because of it.
Images: FX Networks; ABC