11 Books I Wish I'd Read Growing Up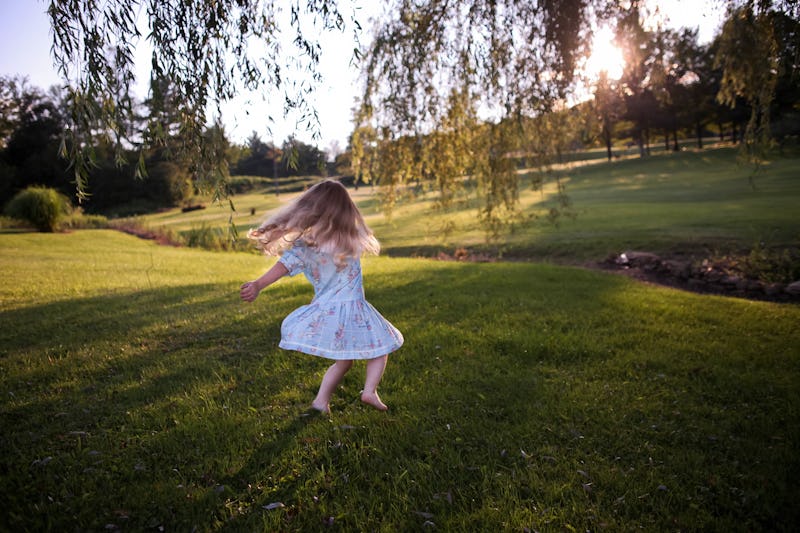 I read some amazing books growing up — from Anne of Green Gables and To Kill A Mockingbird to The Babysitter's Club series and The Magic Tree House books, my mother filled the shelves of our house with picture books, novels, and nonfiction that I read over and over; books that helped shape the person I am today. But as amazing as my selection of reading material was as a kid — I definitely didn't come from a "banned books" household — there are still tons of books I wish I'd read growing up. Books that promoted non-traditional narratives and answered more of my questions about love, sex, and my overall place in the world (you know, the things that occupied an 11-year-old girl's mind in 1999, after feeding the Tamagotchi for the 17-millionth time got old.) I wish I'd read more young adult books written from a male perspective (maybe then boys wouldn't have been SO confusing.) And my shelves could have always used more feminist YA books (even though Anne Shirley, Scout Finch, Kristy Thomas, and Annie were all pretty badass in their own right.)
But whether they weren't on my radar, didn't make it onto my school's yearly reading list, or simply hadn't been written yet (bummer), the books on this list are filled with narratives and stories I wish I'd heard more as a kid. Here are 11 books I wish I'd read when I was younger.
1. Deenie by Judy Blume
This is the book that Lorelai Gilmore famously said she was reading just before she gave birth to Rory; and it's a novel filled with everything I needed to read as a young girl and never did. Deenie is learning to navigate everything from body image to menstruation to masturbation (which is why this book is so often challenged in schools.) Side note: my sister read this book growing up, and she had a much healthier relationship with her body confidence and sexuality than I ever did. So, word to the wise: don't skip Deenie.
Here's what I love about Paper Towns: even though she's "missing" for most of the novel, Margo Roth Spiegelman made a huge impact on me as an adult reader — so I can only imagine how much I would have adored her if this book was published when I was a teen. After one night of adventure with the novel's narrator, Quentin, Margo disappears and Quentin embarks upon an epic road trip in order to find her and save her from herself, or some such reinforcement of patriarchal tropes. But, spoiler alert: when he finds her, Margo is just so annoyed, basically telling Quentin he invented the entire damsel-in-distress narrative in his head, and she just wants to be left alone to work on her novel, so peace bro. Growing up, if I had known girls were allowed to do things like that, my high school dating experience would have been a whole lot different.
3. I Am Malala: The Girl Who Stood Up for Education and Was Shot by the Taliban by Malala Yousafzai
I remember reading a lot about Betsy Ross as a young'un. A disproportional number of children's novels about Betsy Ross seemed to become available the second I learned to read, as though the seamstress of the first American flag were the only nonfictional feminist hero we gals had to look up to. And sure, there were a few stories here and there about ladies like Sacagawea, Amelia Earhart, and Harriet Tubman — all totally badass women. But they'd all lived so long ago, and weren't entirely relatable to a seven-year-old looking to make her own feminist way in the world. Malala Yousafzai, on the other hand, exists in the here and now as an awesome feminist icon for young girls who want to hear empowering stories about other young girls changing the world in their own place and time. Go Malala.
I was a sucker for a good Cinderella story growing up, (so maybe all this is my own fault) but sometimes I wonder how my young sense of self would have been different if all those princesses just got up out of bed and saved themselves. (Even Mulan, who kicked butt from day one, needed the redemption of ending up with a guy at the end of her story.) But not Princess Elizabeth, who not only doesn't need any saving herself, but she ends up saving the prince… and then promptly dumps him for being a total loser.
I don't know how I missed Harriet the Spy growing up, because I really think Harriet and I would have probably become life-long BFFs. She's a little bit of an introvert — which I definitely was growing up (still am.) She noses around everybody's business — which was basically my full-time pastime growing up. She takes meticulous notes — I still get complimented for my exceptional note-taking skills. And she's an emerging writer — something I imagine I'll be forever. As an adult reader Harriet is still totally lovable, but I could have used a pal like her as a kid.
6. Forever by Judy Blume
Another Judy Blume title that I needed and missed. Forever is about two teenagers, Katherine and Michael, who fall in love and have sex, upon which absolutely nothing disastrous happens, especially since Katherine took charge of her own sexuality by procuring birth control — another choice after which nothing embarrassing, shameful, or disastrous happens. And then, spoiler alert: they break up and everything is fine, and they presumably go on to have perfectly fulfilling sex with other people, and hopefully at some point Michael stops calling his penis "Ralph." The end.
Honestly, I didn't know boys came as sweet, funny, and complex as Arnold (aka: "Junior") Spirit, because until about the 8th grade boys just seemed like these slightly non-human creatures that took up way more space in the locker banks than they could have possibly needed, and certainly weren't anything resembling a friend (they probably felt the same way about me, come to think of it.) If I'd read The Absolutely True Diary of a Part-Time Indian sooner, I might have realized that boys — even teen and pre-teen boys — actually have thoughts, feelings, and depth. At least sometimes. Plus this is just a really good book.
I understood practically nothing about my LGBTQ peers, or the struggles of coming out, when I was growing up. And LGBTQ issues certainly weren't part of any national — or international — conversation that I'd been invited to. If You Could Be Mine tells the story of a young Iranian girl named Sahar who is struggling with her identity, her self-confidence, and coming out to her conservative, traditional parents. It opens up space for a dialogue about the differences between sexual orientation and gender identity — something that every young person should be mindful of.
Another book that wasn't published when I was a kid feminist, We Should All Be Feminists was adapted from a TEDx talk given by Chimamanda Ngozi Adichie, and it's just everything. If you thought Adichie's fictional feminists knew themselves and weren't afraid to show it, just wait until you devour Adichie's words from her own, non-fictional perspective. In this short essay-turned-book, the award winning author dives headfirst into modern feminism in the West and around the world, systemic discrimination and marginalization of women, and the struggles and stereotypes women around the world face every day. She should have probably worn a super-heroine cape for her TEDx talk, TBH.
It took a lot of falling, failing, and clawing to get back up before I started to learn that measuring myself against the world, the people around me, and the expectations set before me by society (and okay, my way-too-unrealistic expectations for myself) was only going to make me miserable. Which it did, for most of my twenties. A children's book for adults, Hope for the Flowers is about two caterpillars who are deeply entrenched in the rat race (caterpillar race?) of life, and the harm they inflict upon themselves and those around them on their way to the top. But then one caterpillar realizes she'll only become the best butterfly she can be (loving the metaphor here) by taking her time, being herself, and acting first with kindness rather than competition. I could have used this lesson oh, about 20 birthdays ago.
There can never be enough strong female role models for young girls, and Lyra Silvertongue is no exception. Tasked with saving the world (no biggie), Lyra puts on her big girl pants and goes after it. But my favorite thing about her is that she figures out ways that the traits she already exhibits, just by being herself — independence, bravery, and a killer poker face — will help her succeed, rather than trying to do it the way somebody else would. Get it girl.
Image: Gabby Orcutt/Unsplash