Is Jaime King x ColourPop #Alchemy Gone For Good?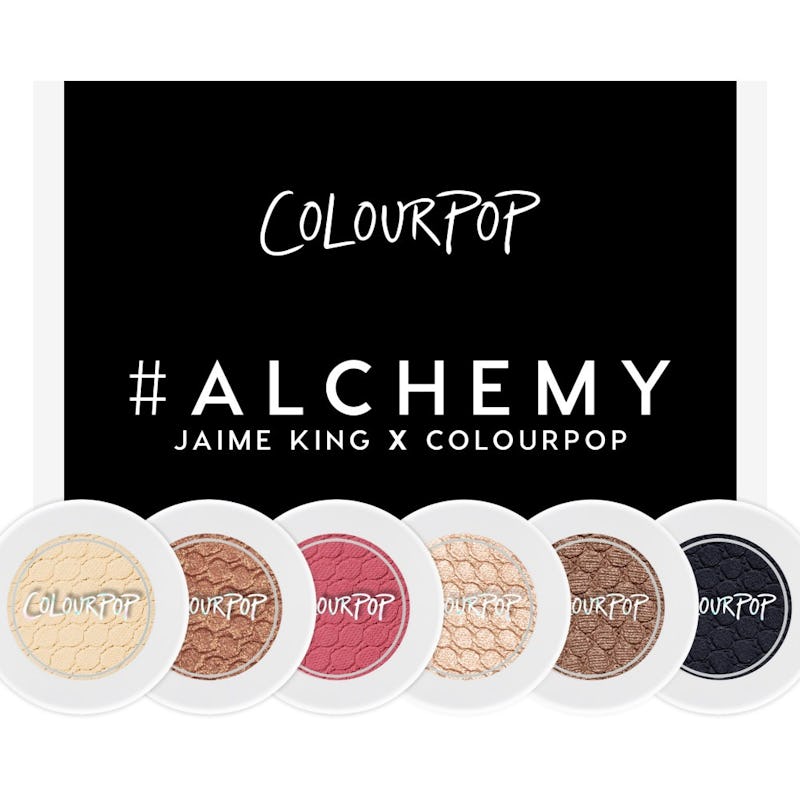 It's so hard to say goodbye! Jaime King and ColourPop Cosmetics teamed up for the #Alchemy collection, a collab which launched back in March. The affordable range boasted a dozen products, including richly pigmented eyeshadows, lipsticks, and more. There were plenty of neutrals to choose from, as well as a va-va-voom red lipstick and liner. The vegan collection designed by the actor and the beloved, L.A.-based indie brand was limited edition. So it's with the heaviest of hearts that I can confirm that it's going bye bye. But is it gone for good already? Will there be a final restock, so you can scoop up the items you've always wanted or never got around to purchasing? Can you still buy the Jaime King x ColourPop #Alchemy collection?
I have great news, makeupistas! You absolutely can still purchase items from the Jaime King x ColourPop #Alchemy Collection through Sunday, July 17. Both King and ColourPop posted the final restock date on their individual Instagram accounts. It's a bittersweet makeup moment, for sure. You can try and grab a bunch of shadows and lippies while they are still available. But it's the last time you will be able to do so, as they are not coming back. Boo! Hiss!
Observe King's post below.
One last chance.
ColourPop confirmed that the collection and its components will be gone for good. Sigh. That means you shouldn't waste any time loading up on whatever you can during the final restock.
You know... King herself looks a little disappointed about bidding adieu.
It's worth noting that King often goes bare-faced and makeup-free on her Instagram. She looks gorgeous whether she is all glammed up or totally dressed down.
Last call! Is anyone else getting a little misty-eyed about this collaboration's swan song? I don't even mind if my mascara or liner runs or clumps because of it, either.
While it's a bummer that the Jaime King x #Alchemy Collection is officially being retired, you can still be stoked about the Ultra Satin x Kathleen Lights lippies.
Images: Jaime King/Instagram (2); ColourPop Cosmetics/Instagram (2); Courtesy of ColourPop (2)