The Depechegurl x Sola Look Matte Lippie Is Here!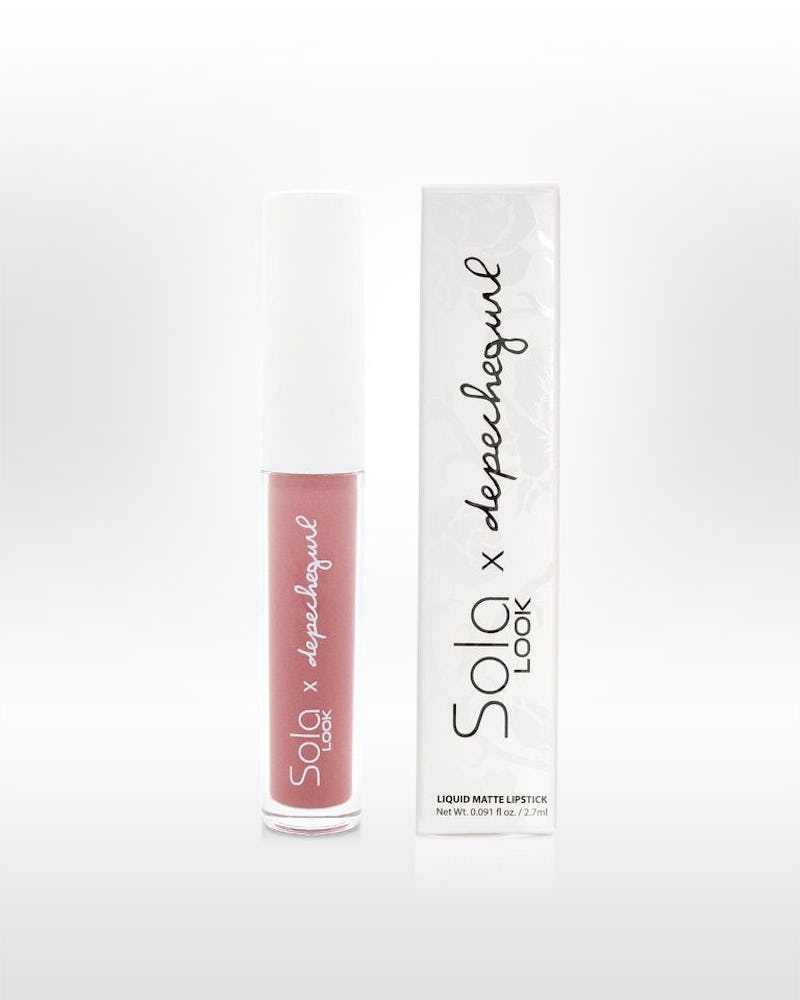 Statement, ultra matte lips, achieved by applying a super rich, highly pigmented liquid lippie, continue to reign supreme this summer. Besides Kylie Lip Kits and Jeffree Star Lip Velour, the Depechegurl x Sola Look matte liquid lipstick has arrived. Depechegurl is an online MUA and her aesthetic veers towards the darker, more alternative, and gothic, yet totally stunning side. Think of her like an indie, up 'n' coming version of Kat Von D. Her rosy mauve liquid lip shade cruised onto the Sola Look online store at midnight on Friday, July 15. What a fitting time to make a grande entrance, right? Is the Depechegurl x Sola Look collab sold out? Can you still purchase it?
As of press time, the velvet-look and vanilla cupcake-scented Depechegurl x Sola Look lipstick is still available for purchase. It comes with a $17 price tag. The shade reminds me of a mix between the Candy K and Posie K Kylie Lip Kits. It has that "BOOM!" visual element to it.
Witness Depechegurl wearing her shade, paired with a fluttery lashes and a statement smoky eye. It's a gorgeous pairing. But you could wear this lippie on its own. Then it's essentially the perfect lazy girl hack when you want color, depth, and texture, but don't want to wear a full face of product. Like during those sweltering summer days.
What a lovely shade. It's still in stock so why not scoop one or six of these up? If you want to support an indie brand and an indie makeup artisan who is steadily rising to prominence now, then grab a tube or two.
If you love that precise, pretty, velvety pout, this is one lipstick with which to paint your pucker.
Head over to the Sola Look site and grab this lippie. And if you are crushing hard on Depechegurl's gothy, black-tinted aesthetic, I have more good news. She is launching her own Matte Lip Veils as part of her brand new Cryptic Cosmetics line, so you will be hearing and seeing much more from Depechegurl.
She is the anti-vlogger, as she does not have a YouTube channel for her tutorials. She just does it her way.
Images: Depechegurl/Instagram (1); Courtesy of Sola Look (2)