One-Hour Book Delivery Service Launches In London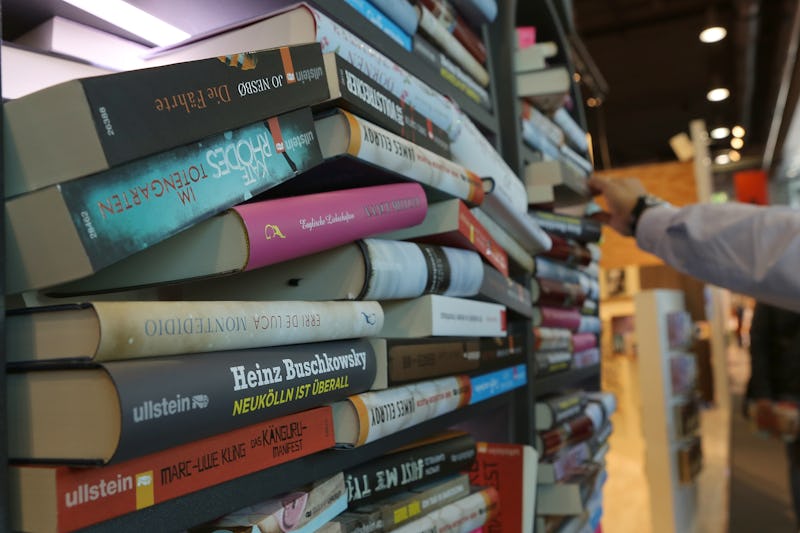 Hannelore Foerster/Getty Images News/Getty Images
What a time to be alive: NearSt, a one-hour book delivery service has launched in London, ensuring that no book-lover ever has to wait a single day to dive into the latest Emily Giffin or Stephen King.
Nearly 40 bookstores are on NearSt's platform, The Guardian reports, and over 100,000 products are available for purchase. Customers in London can simply enter their post code and the name of the book they want on the site or on the app. After they order the book, they have two options: they can pick it up from a local store immediately, where the book will be held for them, or they can have it delivered.
On their website, NearSt says they "believe finding and buying something from a real shop nearby should be faster and easier than ordering it online." The service does seem like a handy tool for independent booksellers. Not only does it allow them to keep up with the demand for the instant gratification provided by e-books, but it also may push readers to explore bookshops they hadn't previously discovered or ventured in to explore.
Sadly, the service is only available in London at the moment, though they plan to expand to other UK cities in the coming year. Might I also suggest NYC as a prime location for book delivery? I know I'd use it.
Images: Hannelore Foerster/Getty Images