The 'Star Trek Beyond' Soundtrack Has Disney Roots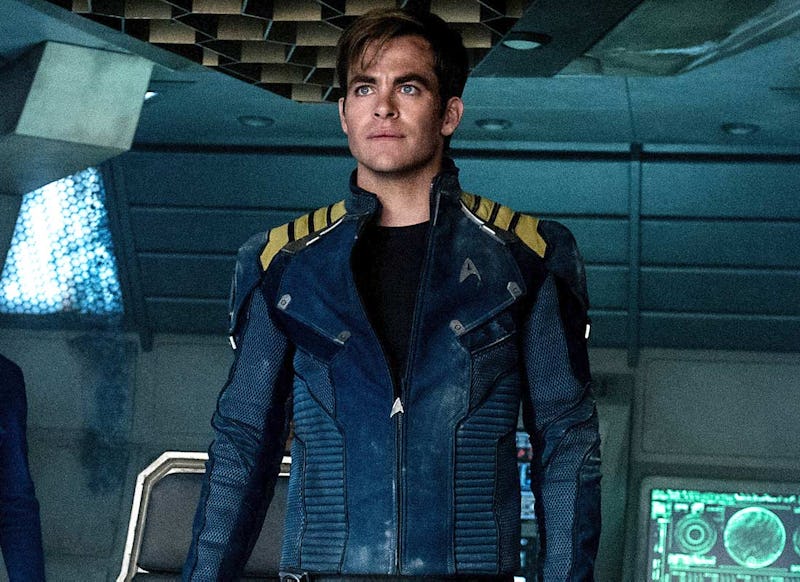 When the trailer for Star Trek Beyond debuted, fans got a first glimpse of the forthcoming film's innovative special effects and a very emo Captain Kirk. There were space rocks, blast-y noises, and sick alien makeup, but I have to admit that I was most excited about "Sledgehammer," the new song by Rihanna and Sia playing in the background of all the action. The duo's biggest collaboration to date, "Diamonds," was my jam in college, so I was stoked for another round of lady power pop, especially when paired with Star Trek Beyond. Sia penned the lyrics and music to "Sledgehammer" specifically for this film while Rihanna sings, making a perfect combo in my book. Yet according to the track listing for the Star Trek Beyond soundtrack, however, "Sledgehammer" is not on the official album. Confusing, right?
"Sledehammer" is the movie's end-credits song, but it's just not on the actual soundtrack, which is really just a score. While you'll have to find another way to listen to the song, the Disney and Pixar fans out there should recognize the big name behind the film's massive score. Michael Giacchino is an Academy-Award winning composer who wrote the music for Ratatouille, The Incredibles, and Inside Out. Basically, he's the guy whose music made you cry during that brutal montage in Up. Also responsible for the first two Stark Trek soundtracks, Giacchino returned for a third lap on the Stark Trek Beyond soundtrack and brings the house down with his giant orchestral arrangements.
Because nobody fans out harder than Trekkies, the movie's Twitter account announced the official soundtrack while Giacchino was still in the process of composing. Recording began in May, right on time for Star Trek Beyond's July 22 release, and Giacchino announced it with all the nerdy fanfare you might expect.
The list of soundtrack titles offers a few spoilers and puns, so peruse at your own risk. In the meantime, Giacchino has offered plenty of teasers of his own through Instagram, giving hints about the darker sound on the Star Trek Beyond soundtrack.
It seems like fans can expect the same vast sound from the first two films, and when met with with the tender human moments Giacchino is known for in his animated work, the Star Trek Beyond score beams into its own unique force. And, of course, there's always the kickass Star Trek theme that even Giacchino can't help but fanboy out about, as evidenced by his own Twitter feed.
So, while the Star Trek Beyond soundtrack might not have your next karaoke go-to on it, there's the perfect amount of geeky goodness to make it a choice soundscape for your next study-bender.
Image: Paramount Pictures