7 Creative Ways To Decorate With String Lights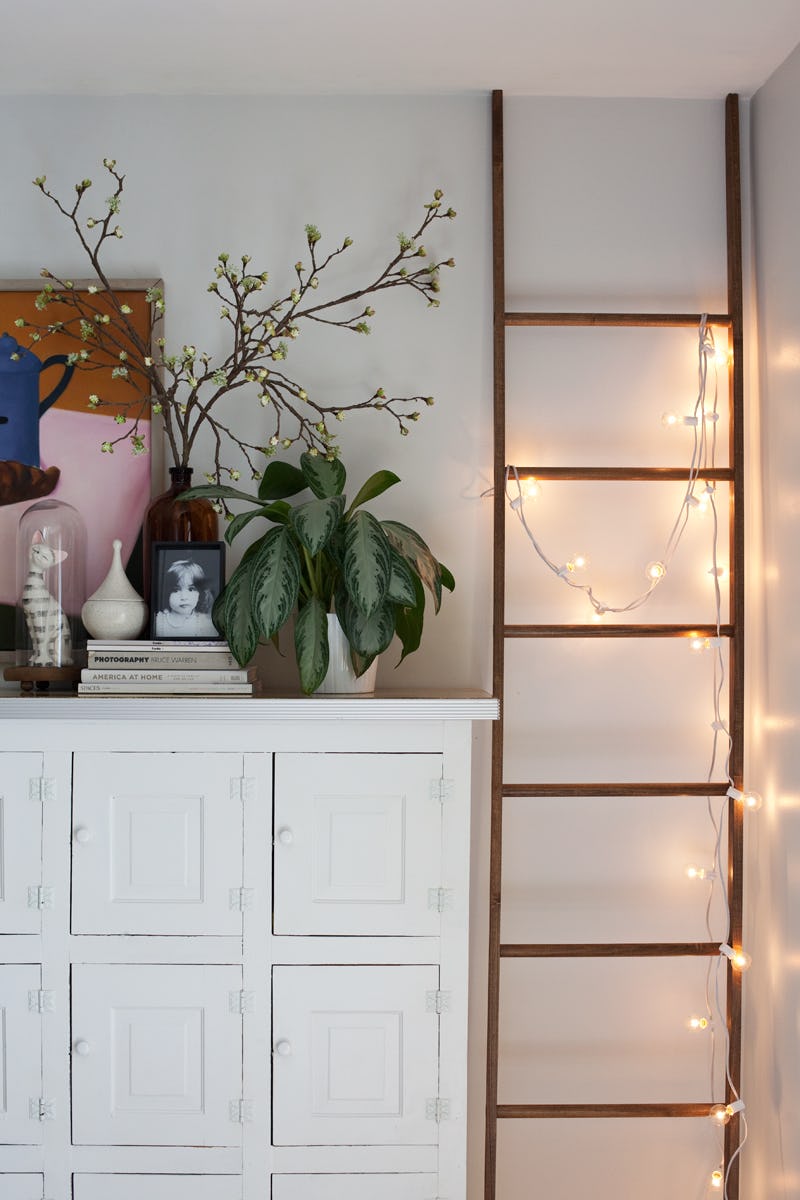 Looking for a simple way to instantly add a bit of design flair to any room in the house? Look no further than these creative ways to decorate with string lights. Whether you would like to upgrade your college dorm room or give your living room an extra bit of oomph, string lights are an easy way to enhance ambiance without spending a whole lot of money. And, as Porch.com points out in this roundup of ideas, there are any number of ways you can incorporate them into your decor. Use them to show off your favorite photos. Or, drape them around your bed for a more sophisticated night light. Let these ideas inspire you.
By: Stephanie Huling, Contributor for Porch.com
There is no denying the power of string lights. From large bright bulbs to sparkling fairy lights, decorating your home with dreamy string lights adds the perfect ambiance to any room. But why do we tend to save these twinkling treasures for the months between October and January? Don't wait for the holidays to decorate with pretty lights — get creative and use them throughout your home all year long!
Light up your home with these seven creative ways to decorate with string lights rounded up by Porch.com.
1. Showcase Your Snapshots
Image Credit: Urban Outfitters
String lights are a great way to light up a dark room and also to enhance your favorite memories. Simply string them above your bed or along a wall, and use clothespins to attach your favorite photos.
2. Light Up A Mirror
Image Credit: Kelly Rucker via The Everygirl
Wrap some string lights around your mirror to brighten up your reflection and add an instant glow to your bedroom.
3. Mix Them With Rope
Image Credit: A Merry Mishap Blog
Put that extra rope to use by threading lights through the strands. You can hang them on the wall, leave them on the floor, or place them on your bookshelf.
4. Illuminate Your Work Space
Image Credit: Tasha Bleu & Katie Rodgers via The Glitter Guide
Your work space is a mecca for both creativity and productivity. Why not add a little glow for some inspiration and ambient light?
5. Make Your Headboard Glow
Image Credit: The Design Chaser
Dream on all night long with a twinkling light display above your bed. Drape string lights from your headboard, or pin against a wall. Just make sure you have an outlet nearby to plug in and enjoy!
6. Hang Lights From Your Ceiling
Image Credit: Young House Love
Love the idea of stars on your ceiling, but don't want to deal with those pesky stickers you used when you were younger? Here is a modern alternative that won't peel the paint!
7. Drape Lights On A Ladder
Image Credit: Mandi Johnson via A Beautiful Mess
Wrap string lights around a vintage ladder, or loosely hang them from a step to add a natural and festive glow to any room.
Top Image Credit: Mandi Johnson via A Beautiful Mess