ColourPop Gloss Swatches Are Finally Here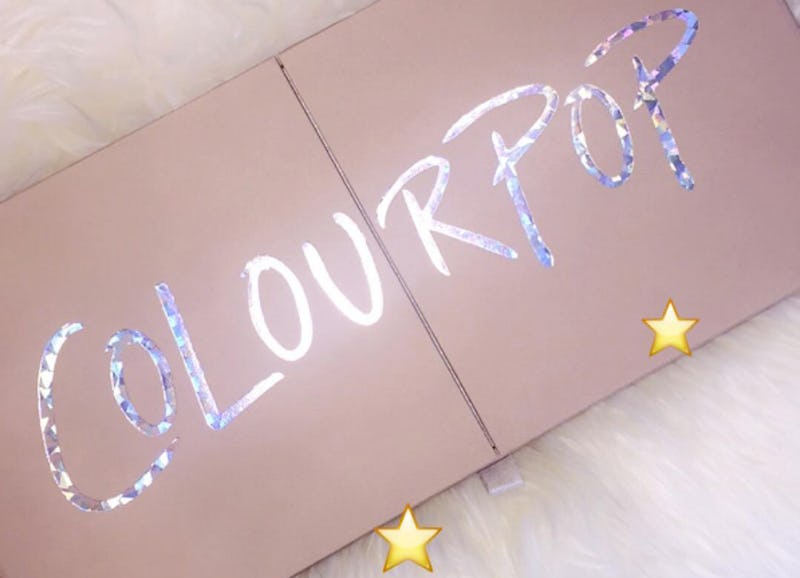 Get ready for that lip gloss to be poppin', people! After making fans wait eagerly for days, the ColourPop Ultra Glossy Lip launch details are finally here. The date, time, and even swatches are out, so it's time to get excited. While the makeup company has been teasing the glossy shades for a while now, there are finally Ultra Glossy Lip swatches out for you to gawk over. If you weren't already ready to get your hands on the shades, you will be after seeing the gorgeous swatches.
In case you haven't heard the exciting news, ColourPop's Ultra Glossy Lip is launching soon. July 21 at 3pm ET, to be exact. All 21 shades will be out for your layering or glossy lipped pleasure. The company has been teasing fans with news of the release, but the swatches were definitely worth the wait. With four different finishes and a huge color range, you have to see these gorgeous shades for yourself.
The Ultra Glossy Lip officially made it's debut on Fourth of July weekend. Mini versions of the formula were given away when you spent a certain amount. Fans were instantly excited about the colors and the formula, and now the whole world has the opportunity to experience the shiny lipwear. And I mean that literally considering that ColourPop now ships internationally.
Let's just pause for a moment and take all of these in. From sheer and shiny nudes to a deep green shade, this collection has every color you never knew you needed. One thing I love about ColourPop is that they give you all the basics plus some edgier options.
The ColourPop girls even lip swatched some of the most requested shades. The stunning metallic bronze gloss is Cheat Code and the sparkly green is Crystal Ball. Are you sold yet? Because I know I am.
Fluff is another one of the bolder shades in the collection. This one is a creme finish, while the previous were metallics. Who knew a grey could be so wearable?
It just keeps getting better. If you're a nude gloss lover, there's something for you too. These two are Tight Fit and My Jam, two of the more everyday metallic shades.
You might not know what colors you want yet, but one thing is for sure. These $6 glosses will fly off the shelves, so you should probably set an alarm to make sure you get your hands on your favorites.
Image: colourpopcosmetics/Instagram (1), colourpopco/snapchat (5)