Kylie's Kristen Lip Kit Is Coming Back On Friday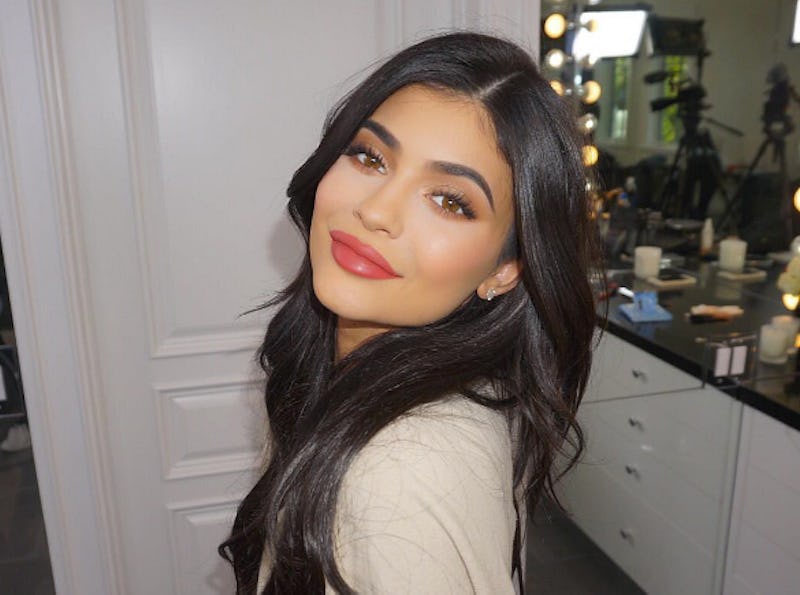 Last week, Kylie Jenner revealed her three latest summer shades for her Kylie Cosmetics Lip Kits. Ginger, Maliboo, and Kristen made a splash online, and on Wednesday, Kristen hit the Internet shelves for purchase and promptly sold out. So when will Kylie's Kristen lip kit be restocked? Better luck next time Kylie Cosmetics fans, and there will definitely be a next time according to Kylie Cosmetics.
After debuting on Wednesday at 3 PST, the Kristen lip kit is officially sold out. That gorgeous strawberry red disappeared in eight minutes, and if you've seen the swatches, that's not going to come as a huge surprise to you. While there's no way to know for sure, I'd wager that Kristen was the most sought after of her three new releases. Ginger, however, has yet to be released. Come Friday, the most popular lip kit may change. As for now, Kristen's sold out status and the rate at which it sold out is pretty mind blowing considering that Jenner has been massively increasing her production numbers as of late.
So when will the Kristen lip kit restock so you can have another chance at snagging it? The restock is set for Friday when Ginger makes its online debut. So if you snagged Maliboo on Wednesday and want to get your chance at Kristen again, you're going to get it.
It seems as though ever since the swatches of Kristen appeared on the Internet, fans of the brand have been scrambling to get it, and it's easy to see why. Outside of the true blue red of Mary Jo K, the burgundy of Kourt K, and the orange of 22, Kristen is one the few none neutral shades of lip kit.
The gorgeous berry red hue of the lip kit is named after both Jenner's middle name and her mother Kris Jenner's full name. Basically, the youngest of the family is keeping her lip kits a family affair. Now, it's just time to patiently wait on the other shades for the missing family members to appear.
So if you were wondering when the Kristen lip kit will be restocked, you can go ahead and brace yourself for Friday because lip kits are coming.