Is This Show The Next 'Unbreakable Kimmy Schmidt'?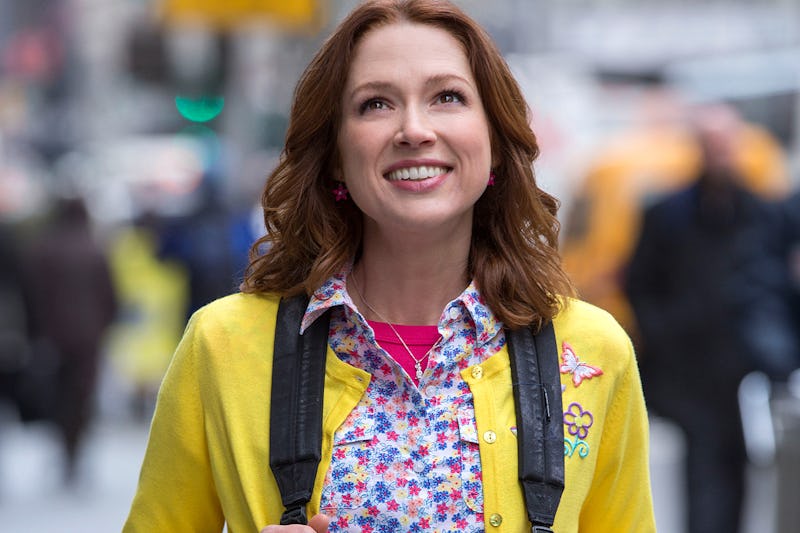 A show about a kidnapped woman reintegrating herself into society should not be described as "delightful" — but somehow, the team behind The Unbreakable Kimmy Schmidt has made that the word of choice when it comes to describing the Ellie Kemper-starring Netflix series. Kimmy's misadventures in New York have kept Netflix users entertained for two seasons now, but while we're toiling our thumbs waiting for a Season 3, the team behind the show is launching a brand-new series fans will definitely want to check out. Great News could be the next Unbreakable Kimmy Schmidt , and there's plenty of reason to get behind this new venture.
Great News was ordered to series back in May of 2016, and on Thursday, The Hollywood Reporter announced that the series had cast Nicole Richie as a hip, young co-host of the cable news network where protagonist Katie (Briga Heelan) works. Richie won't be the only colorful character on the series, as the show's premise is stuff of nightmares for anyone with a helicopter mom. According to The Hollywood Reporter, the series kicks off when New Jersey mom Carol (Andrea Martin) decides to take an internship at Katie's news network, sending Katie's work and life balance into complete disarray, and, hopefully, fans into fits of laughter.
A colorful cast, bizarre-o concept, and lots of family drama? If that sounds a lot like The Unbreakable Kimmy Schmidt to you, there's a good reason: The creators of The Unbreakable Kimmy Schmidt, Tina Fey and Robert Carlock, will act as executive producers on the series. The new series itself comes from the minds of one of the writers that Fey mentored. Great News creator Tracey Wigfield — who based the sitcom on her own life — worked with Fey and Carlock on 30 Rock and won an Emmy for the show's finale alongside Fey. If we're studying this comedy family tree, that means that Great News is a spiritual cousin to Unbreakable Kimmy Schmidt, and therefore should be on the very top of your must-watch list for 2017.
Waiting for Season 3 of Kimmy Schmidt is borderline unbearable, but fortunately, word of this upcoming sitcom might just be the news we've been waiting to hear.
Image: Netflix