We Need Diverse Books To Publish 2 Anthologies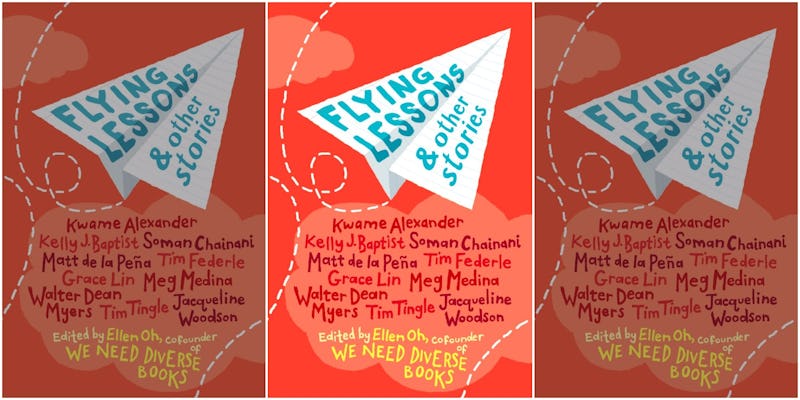 In a world where hateful rhetoric has become all-too-common, the world of books publishing is taking strides to ensure that the literature read by young people reflects the diversity of our country. In pursuit of that mission, We Need Diverse Books (WNDB) will publish two anthologies with Random House Children's Books, the publisher announced on Friday morning. The first collection will be edited by Ellen Oh, cofounder and president of We Need Diverse Books, and the second will be edited by Lamar Giles, cofounder and SVP of Communications.
WNDB is a grassroots organization that advocates to increase diversity in children's and young adult literature. The organization describes diversity as including, but not limited to, LGBTQIA+, people of color, gender diversity, people with disabilities, and ethnic cultural, and religious minorities currently marginalized in North America.
The two anthologies — one middle grade and the other young adult — will feature an incredible lineup of diverse authors. The MG anthology, titled Flying Lessons & Other Stories, will include original stories from Newbery Medal winners Matt de la Peña and Kwame Alexander, National Book Award winner Jacqueline Woodson, Soman Chainani, Tim Federle, Grace Lin, Meg Medina, Tim Tingle, and the late Walter Dean Myers, a five-time Coretta Scott King award winner and a winner of the Printz Medal. The collection will also feature a story from debut author Kelly J. Baptist, the winner of WNDB's short-story contest.
Flying Lessons & Other Stories will be available on January 3, 2017.
The second collection — a young adult collection — is titled Lift Off. The anthology will include original stories from Melissa de la Cruz, Sara Farizan, Eric Gansworth, Malinda Lo, Daniel José Older, Thien Pham, Jason Reynolds, Gene Luen Yang, and Nicola Yoon. The anthology will be dedicated in memory of Walter Dean Myers.
WNDB books also hosted a competition for a spot in the YA anthology, and the winner will be announced on October 1, 2016. The selected author will receive $1000 in addition to a coveted place among the authors listed above. Lift Off will be available in summer 2018.