2014 MTV Movie Awards' Best Shirtless Performance Category Has Some Glaring Omissions — PHOTOS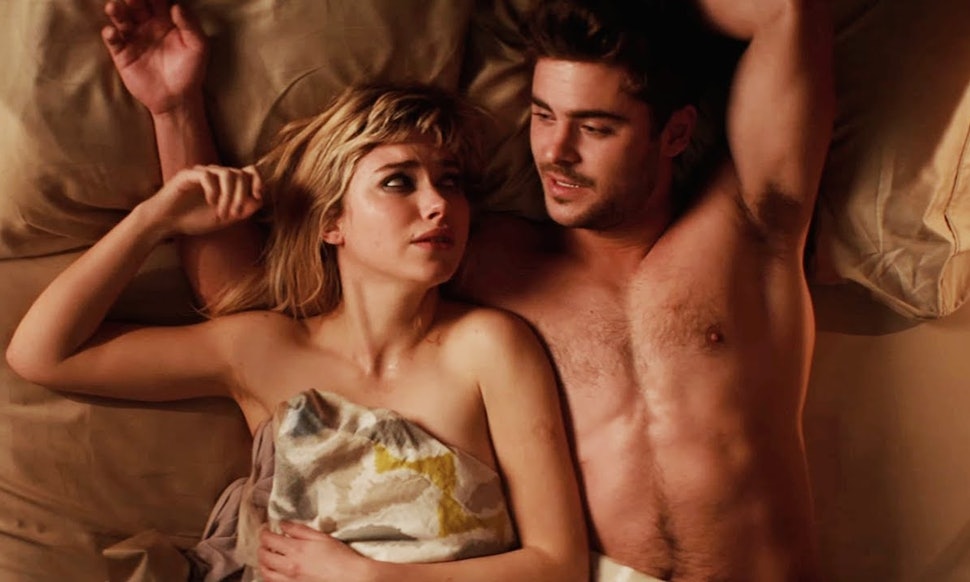 The Oscars may have passed, but awards season isn't over yet. MTV just announced the list of this year's MTV Movie Awards nominees. Since this is an MTV awards show, there are awards where 12 Years A Slave is up against The Hunger Games: Catching Fire and the usual categories like Best Female Performance are joined by Best Fight and #WTF Moment.
Of course the quintessential MTV Movie Award category is Best Shirtless Performance. This year, the nominees include Chris Hemsworth for Thor, Zac Efron for That Awkward Moment, Leonardo DiCaprio for The Wolf of Wall Street, Jennifer Aniston for We're the Millers and Sam Clafin for The Hunger Games: Catching Fire.
It's a solid list, but seems to be missing quite a few award-worthy performances. If the Academy Awards can have 10 Best Picture nominees, why can't MTV throw in a few extra half-naked actors for our consideration? Here are some of the shirtless performances we think deserve to be recognized.
Image: Focus
Henry Cavill, 'Man of Steel'
You know what's great about a modern, grittier Superman? He takes off the blue spandex more often.
Image: Warner Brothers
Benedict Cumberbatch, 'Star Trek: Into Darkness'
The Sherlock star's shower scene might not have been the longest from the new Star Trek, but it was definitely one of the most memorable.
Image: Paramount
Chris "Ludacris" Bridges, 'Fast & Furious 6'
You'd expect the monstrous Vin Diesel or Dwayne "The Rock" Johnson to be recognized for their shirtless work in the sixth Fast & Furious, but Bridges easily holds his own.
Image: Universal Pictures
Vin Diesel, 'Fast & Furious 6'
That being said, Diesel still deserves his own nomination.
Image: Universal Pictures
Gwyneth Paltrow, 'Iron Man 3'
Paltrow's Pepper Potts gets in on the action alongside Tony Stark while wearing a tiny sports bra. We'd wonder how she does it, but she kind of has a whole website dedicated to that and it doesn't sound very fun.
Image: Walt Disney Studios
Hugh Jackman, 'The Wolverine'
This man is 45 years old. He also seems to spend less time wearing a shirt than without one, and needs to be honored for his dedication.
Image: 20th Century Fox
Michael B. Jordan, 'That Awkward Moment'
Maybe MTV didn't want to nominate two actors from the same movie, but if that's the case they really should've made an exception. Or just given it to Jordan.
Image: Focus Features
Scott Porter, 'The To Do List'
Jason Street is looking good.
Image: CBS Films
Olaf, 'Frozen'
Olaf doesn't wear a shirt for all of Frozen, sticking to his three buttons instead. He deserves credit for the longest-running shirtless performance.
Image: Walt Disney Pictures