There'll Be Some Familiar Faces In The New 'MADtv'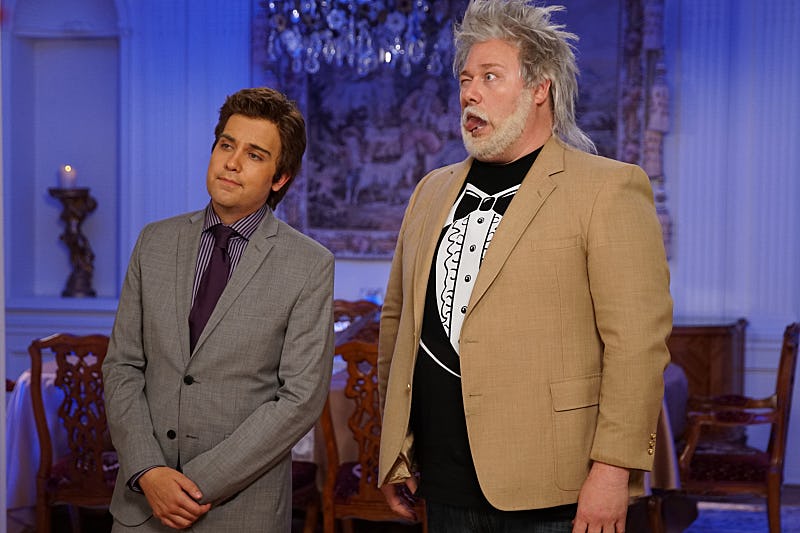 Though it may feel like the '90s — what with a Clinton running for president, Pokemon being all the rage, and MADtv airing new episodes again thanks to a reboot premiering Tuesday, July 26 at 9 p.m. ET on The CW — it is actually 2016, my friends. And you needn't look any further than the new MADtv cast for proof of that. It's filled with all fresh faces and no original cast members. But still, I've got to wonder if any of the original MADtv cast will return for this reboot.
When the MADtv revival was announced in April, it was revealed that the series was expected to "feature new castmembers, as well as special appearances from returning cast members who will host the new hourlong installments," according to The Hollywood Reporter. And then earlier this month, we got the best news ever: Original MADtv cast members Nicole Sullivan, Will Sasso, and Bobby Lee are slated to appear in the reboot, Entertainment Weekly reported. And the good news just kept on coming when the show's executive producer and showrunner David Salzman recently revealed in an interview with Vanity Fair that Ike Barinholtz and Debra Wilson will also come back for cameos.
Sullivan and Sasso will be appearing in Tuesday night's premiere episode of the new MADtv , according to EW. They'll be reprising some of their classic characters too, including their impressions of Bill and Hillary Clinton, as well as Sullivan's racist country singer Darlene McBride and Sasso's impersonations of Kenny Rogers and Arnold Schwarzenegger.
So far, those are the only original cast members confirmed to be returning to MADtv, but at least we know that the show will make good in its promise to include former favorites in the new series. That should make you excited for the reboot in and of itself.
Who else will be returning for the new MADtv is a mystery for now. There are going to be eight episodes in total this season, so that's quite a few to find hilarious hosts for.
Of course, many people would probably love to see Keegan-Michael Key and Jordan Peele return to MADtv since they're just about the most famous alums to come out of the sketch comedy show right now. But their level of fame and the fact that they've both got something like a million projects going on right now means that's probably going to be difficult to arrange, at least in this inaugural season of the reboot.
But Key did appear in MADtv's 20th anniversary reunion that aired in January. He was also joined by Sullivan, Sasso, Lee, Barinholtz, and Wilson, as well as Alex Borstein, Mo Collins, Crista Flanagan, Anjelah Johnson, Nicole Randall Johnson, Phil LaMarr, Artie Lange, Michael McDonald, Arden Myrin, Nicole Parker, Eric Price, Aries Spears, and Stephanie Weir, according to a press release from the network announcing the special.
Since they returned for a one-off celebration of MADtv, who's to say they and many more of the series' beloved cast members wouldn't all come back to grace the MADtv stage once again?
Images: Scott Everett White, Tyler Golden/The CW