ColourPop's Adding Four New Ultra Metallic Lips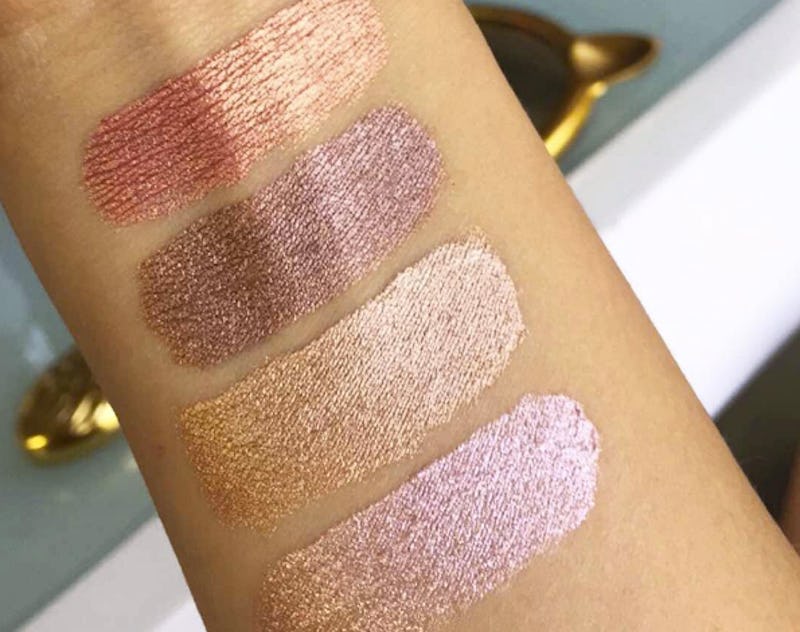 Stop what you're doing, because ColourPop Cosmetics is at it again. The company has come out with tons of new products this summer, and they're not slowing down anytime soon. One of the most popular new products has been their new metallic formula. What shades of the Ultra Metallic Lips are there? Well, you're color selection just got a little wider.
On top of the mountains of other products that ColourPop has come out with this summer, the indie makeup brand is expanding their current lines as well. According to their Snapchat, ColourPop listened to fans reactions about the first four Ultra Metallic Lip shades — Man Eater, Kween, 3-Way, and Zebra — which showed that people wanted more wearable colors. What does that mean for you? Four brand new colors and even more opportunities to shop them, that's what!
The four new colors are much lighter than the bold red and browns that were in the first round of metallics. They range from super light pinks to wearable mauves. Flitter, Salt, Lights Out, and JIC are for all of you neutral lip lovers out there. They look gorgeous on their own, but could just as easily be paired over a matte lip as well.
How stunning are those! You don't have to wait much longer to get your hands on them either. The four existing shades as well as the new launches will be available to shop on July 26 at 1pm EST, according to the company's social media. Here's a comparison between the new and existing shades.
You can see just how different the new shades are when they're matched up to the previous ones. As you can tell from the photo, all eight shades will be limited quantities, so you'll have to act fast. They're only $6 too, so you can easily snag more than one of your favorites.
They show up a little bit brighter on darker skin tones, but they're still totally wearable. I don't know about you, but I'll be sitting by my computer waiting for these gorgeous Ultra Matte Lips!
Images: colourpopcosmetics/Instagram (1), colourpopco/snapchat (2)