Which 'MAFSt' Season 4 Couples Will Make It?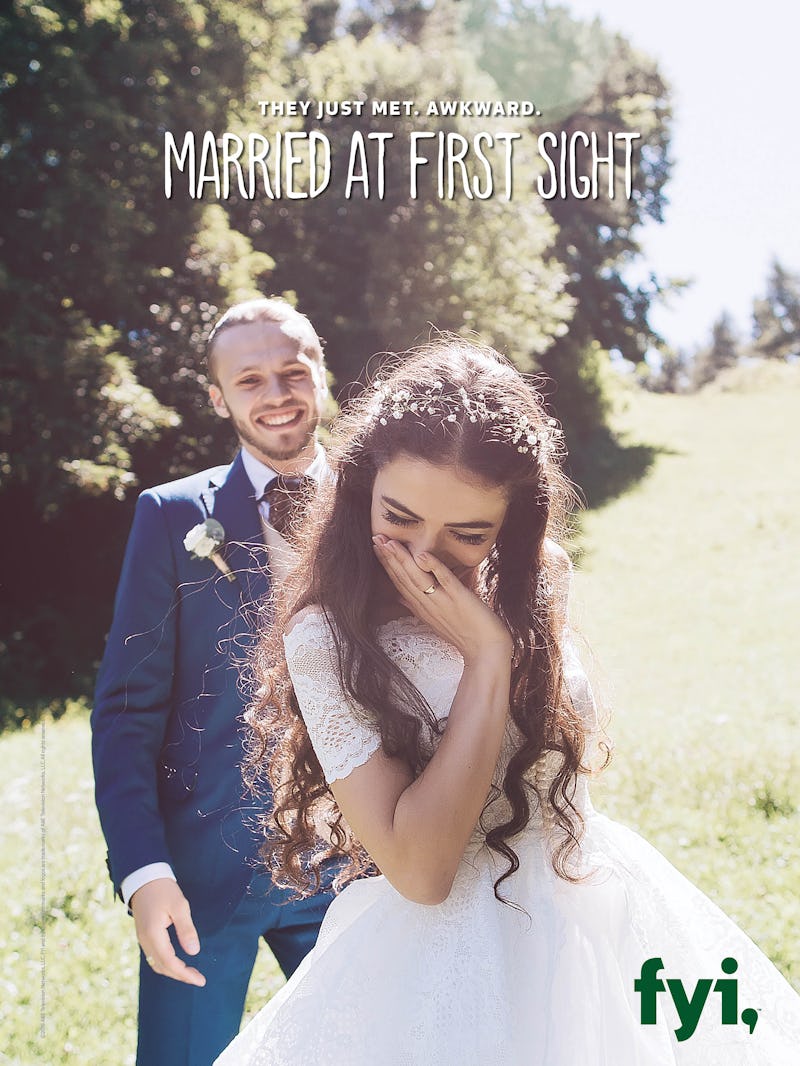 Everyone, Married At First Sight is back for Season 4, and I couldn't be more excited. This is voyeuristic television realness at its very best. Watching complete strangers meet each other for the first time at the alter, and then get married, is everything that we have all needed in our lives. Now that we have a new season upon us, we also have a whole new set of hopeful newlyweds to root for. So, which Married At First Sight couples are still together now?
Well, it's not exactly easy to find out before the season starts, because they keep these people under serious lock and key. A lot of them don't even have an Instagram account, and the ones that have one have them set to private, probably to keep my prying eyes away from sleuthing through their lives. Their Twitter accounts now have "mafs" at the end of it and are no help at all either. Unfortunately, they do a great job of keeping the surprise until the finale episodes of the season, where they announce the couples who are divorcing/staying together.
What I can do, however, is try to predict which couples will be staying together this season, based solely off of their show profile information and some detective work.
1. Tom And Lillian
Lillian has apparently gone through some tough relationships. Her father ended up having a second family, which led to her cutting him out of her life. That's a hard thing to even fathom, but it looks like Tom may be a good guy for her. According to the New York Post, they are both listing trust and loyalty among their ideal qualities in a spouse, so I feel like they are at least on the same page there. I have hope for these two, but it may be tough to get past her trust issues in this odd situation.
2. Derek And Heather
These two seem like they're a pretty good match. According to the New York Post, Derek is looking for someone to make him laugh, and Heather wants someone with a good sense of humor. If that's not the basis for a lifelong relationship, then what is? Also, Derek is looking for a good communicator, and Heather is a flight attendant. If anyone has to communicate effectively for their job, it's a flight attendant.
3. Nick And Sonia
Sonia is a social worker who helps find homes for refugee children, so she is basically a hero. Nick is a vacation rental manager. Both of them are looking for a partner that has a good personality, and Nick in particular would like a woman who is independent. Sonia seems like just that lady. However, it says that Sonia is looking for a great personality, and Nick is looking for someone to help him out of his introverted rut. These two may be OK, but I'm not ready to say that the personalities won't clash at some point.
Basically, the only way to tell for sure is to tune in, and I plan to. This season looks like it will be a good one, and I'm rooting for more than one of these couples to make it. Come on, love.
Images: Karolina Wojtasik/FYI