The Next 'Bachelor' Could Be One Of These Suitors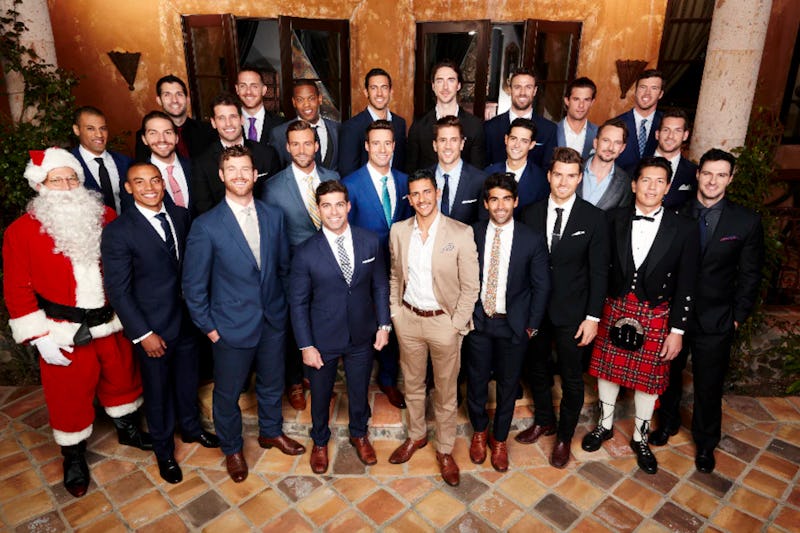 File this under: The Universe really wants me to give up on the Chad Johnson Bachelor season dream/nightmare, doesn't it? After Bachelor Nation watched JoJo Fletcher give Luke Pell and Chase McNary the boot on Monday night's episode of The Bachelorette, Entertainment Tonight shared some "still in the running to be America's Next Top Bachelor" deets. Now, nothing is set in Bachelor McMansion stone, but according to ET, both Luke and Chase are "in talks" to be the next Bachelor. Well, OK!
At the July 16 taping of the Men Tell All special, ET asked the two dudes to comment on whether or not they'll be the next Bachelor. Again, neither Chase nor Luke flat-out confirmed anything, but both did add fuel to the "the next Bachelor could be one of us" fire. Here's what Luke told ET:
It's a possibility. I definitely would not pass on it!
And here's what Chase said:
The discussions are there ... But I don't know — there's a lot of weight there. There [are] a lot of expectations and I'm not scared of it ... but I definitely want to make the smart decision and the right decision before I totally accept that position.
He added:
[As the Bachelor] you're put in the microscope of America and that's scary … I wasn't exactly the most open guy about my feelings, and going into being the Bachelor … that's something I would definitely have to work on.
That's great, that's grand, that's wonderful… But what about Chad? What. About. Chad. What about Chad. WHATABOUTCHAD. Is Chad "in talks" too, or what?!?! Yeah, yeah, I know franchise creator Mike Fleiss tweeted that a Chad Bachelor season probably isn't in the protein powder-coated tea leaves, but I will not lose hope. Not yet. Not when good TV is on the line.
May Chad bounce from The Bachelorette to Bachelor in Paradise to The Bachelor to his very own Bachelor spinoff. May the sweet potato-chomping rabble-rouser never leave Bachelor Nation.
Image: Craig Sjodin/ABC