NikkieTutorials X Too Faced Is Quite The Bargain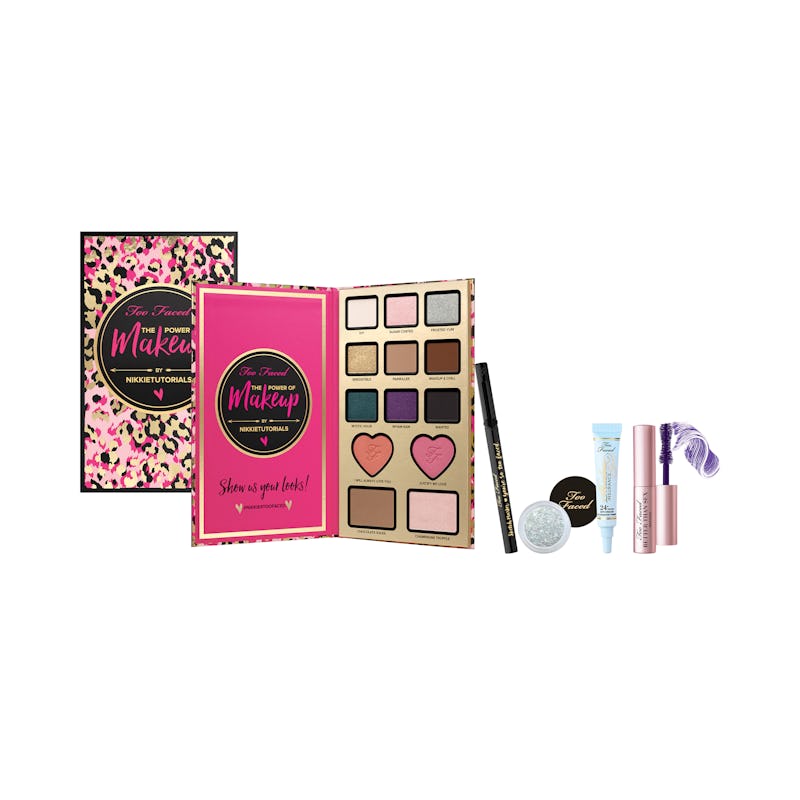 The countdown until you can officially become the proud owner of Too Faced's latest collaboration is on! Now that NikkieTutorials is showing off her fabulous makeup creations with the brand online, you need to find out how much the NikkieTutorials X Too Faced collection costs. Save up, borrow money from a friend, do whatever's necessary get your hands on these goodies.
Not only does the Power Of Makeup collection contain an incredible shadow palette chock full of eye shadows, blushes and a bronzer and highlighter, but it also comes with eye shadow primer, eye liner, a glitter pot and purple mascara. Is your mind blown or what? OK, so if you thought that was impressive — just wait until you hear the price. You can have all of that for just $56. Yes, you read that correctly.
I honestly think this price is quite affordable considering just how much bang you're getting for your buck. With these five products, you've basically got your entire beauty routine taken care of. All you need is to provide your own foundation, and you're all set. For under $60. This is most definitely one Too Faced haul you're not going to want to miss out on. Now, all that's left to do is wait until this collab becomes available on August 15. It seriously can't get here soon enough.
This collection is packed full of gorgeous makeup. Deeply pigmented eye shadows and tons of glitter? Umm, sign me up!
Your sparkle power and eye liner will be on-point with these products, and what more could you want in life?
Not to mention — that highlight.
The collection drops on the Too Faced website on August 15.
Until then, though, let's just rewatch this video over and over again, just so we can stare at this collection and all of its beauty. Those swatches are seriously incredible, aren't they?
Images: Courtesy Too Faced (1); YouTube (1)