'Indignation' Is A Powerful New Tale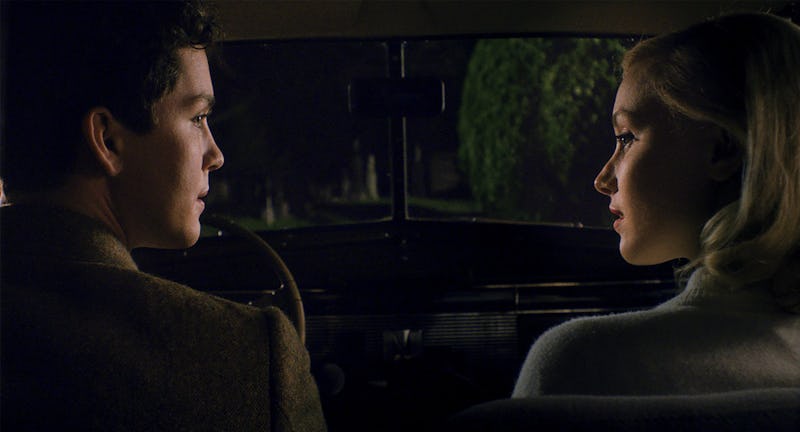 Sometimes, the best place to find inspiration is in real life, which is why it's no surprise that many movies are based on true stories. Often, I find myself surprised when something isn't based on a true story, especially, when it's a movie based around real, historical events like WWII or Vietnam. I tend to always assume that war movies are real, and so it's no surprise, then, that I found myself wondering if the new film Indignation is based on a true story, too, since the film is based around the Korean War.
It turns out, though, that Indignation is not based on a true story. Although the subject matter would make one think this happened at some point in history, the upcoming film is actually based on the Philip Roth novel of the same name. The movie is totally fictional, and it stars Logan Lerman, Sarah Gadon, Tracy Letts, and Danny Burstein, with direction by James Schamus in his directorial debut.
Indigation tells the story of a working class Jewish student, Marcus (Lerman), who leaves his home in Newark to attend a small college in Ohio. Once there, he experiences a sexual awakening after meeting Olivia (Gadon) and goes head-to-head with the Dean (Letts) over religions place in an academic environment. It all takes place in the 1950s during the Korean War, and those who lived during that time period will certainly find parts of the tale to be familiar.
In fact, Roth drew from his life and his experiences in the '50s as a college student at Bucknell when writing Indignation. In an interview with NPR, he discussed the time when he he realized how restricted college life was back in the '50s, saying:
"...Life has changed so drastically for young people in college, I realize how harnessed and hemmed in we were — and how overseen we were in ways that I just accepted as the way things were in 1951."
Although Roth himself is from Newark, he commented to NPR that he didn't see himself in Marcus. Roth said that compared to Indignation's protagonist, he "was a clean-cut, well-behaved reasonable boy trying hard and working hard as [Marcus] is. I didn't fly off the handle quite so easily, I don't think."
While Indignation is a complete work of fiction, it's rooted during a contemptuous time in American history where people were starting to fight against and question society. It's a time where complacency started to seem unoriginal and its those threads of American history that Roth draws upon in his novel and its those threads that are translated onto screen. Indignation starts playing on July 29.
Images: Summit Entertainment