How Many 'GG' Episodes Will We Get At Once?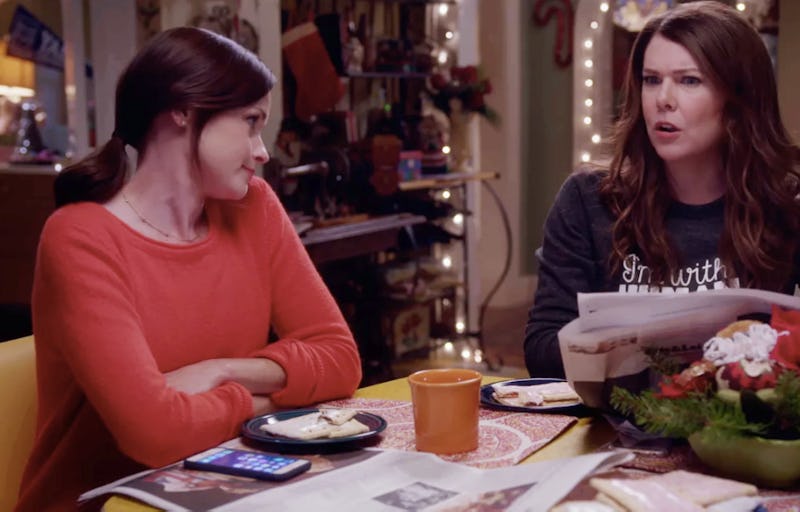 I don't know what you were planning to do with your day, but if the answer wasn't scream over all the Gilmore Girls revival news coming out of the Television Critics Association, then clearly you are not on my level. Of the many, many gems to come out of said TCA, including the premiere date (at last!) and the trailer for the upcoming show, there was one lingering question on everyone's minds: would the Gilmore Girls revival episodes premiere at once? Or would we have to wait for each individual episodes like this was actual broadcast TV or something? Surely Netflix and Amy Sherman-Palladino wouldn't do us like that? As it turns out, only one of those two had our best interests at heart, and that was Netflix.
"I told them i would hang myself with a shower curtain if they put them all out... It was my hope to put them out separately because I am 1000 and I enjoy seeing it, walking away, having some coffee," said Sherman-Palladino, as she revealed to fans that she had every intention of torturing us before Netflix said no. "It's such a journey, and it's such a journey to the last four words. However, you don't always get what you want. I don't have the ass I want... the good outweighs the bad in the sense that this is a wonderful place to be able to create things. So the shower curtain will wait."
Like you needed more reasons to praise the Netflix gods, am I right? Thanks to them, we'll be getting all four episodes at once, and, even better, it's going to be one heck of a ride,
It's a journey leading up to the last four words, it will mean a lot more if you've taken the journey, it will mean a lot less if you flip to the last page. I would hope people would want to take the full trip. It's a fun trip. There's peanuts.
Trust me, I don't need peanuts to want to take this trip with the Gilmore Girls. All I need is a few hours and the total cancellation of any plans I might have had around November 25. Our favorite show is back guys, and we get it back all at once. Thank goodness.
Images: Giphy; NetflixUS&Canada/YouTube