14 Nonfiction Books For Everyone In Your Book Club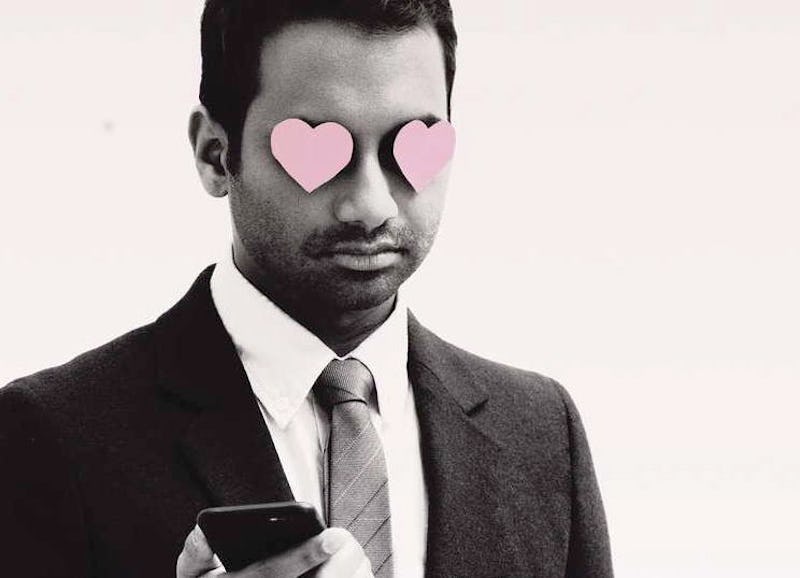 When I was younger, I associated nonfiction with dry and dull textbook-like stories, and like many fiction-lovers, I often avoided nonfiction. I was wrong of course; there are many incredible nonfiction books, including these nonfiction books for your book club.
Recently, I have become much more interested in nonfiction, and was luckily able to shed my previously held notions about how boring it would be. No, nonfiction books don't take place in fantasy worlds, but they can still be just as enchanting. From biographies to historical works to humorous true stories, nonfiction has a lot to offer.
One great thing about nonfiction is that it can often be appealing to a wide range of people. So if you're in a book club, and you're looking for a choice that will please everyone, this could be the perfect genre. And the great thing about true essays is that they're often great conversation starters, which makes them excellent for sparking your literary discussion. Not sure where to start? I've got you covered – here are some of your best bets for nonfiction works that will be well liked by everyone in your book club. Even the fiction-loving doubters like me.
1. Outliers: The Story of Success by Malcolm Gladwell
What is the key to success? New Yorker staff writer Malcolm Gladwell explores what allows high-achievers to succeed in Outliers. He tells plenty of stories to illustrate his points, and the book flows at an quick pace that will appeal to everyone in your book club.
2. Modern Romance by Aziz Ansari And Eric Klinenberg
You probably know Aziz Ansari from his role as Tom Haverford on Parks and Recreation and from his standup comedy, but did you know he wrote a book, too? In Modern Romance, Ansari and Klinenberg explore how people date and look for love in a technology-consumed era. It's filled with Ansari's trademark humor, but features many research-driven arguments about dating in the modern age. Definitely a great book club discussion starter.
Carrie Brownstein has an incredibly interesting life: she's a musician for feminist punk band Sleater-Kinney, and today she's often recognized as one of the stars of the hilarious TV series Portlandia. This is a music memoir that will certainly have a widespread appeal in your book club.
4. Unbroken: A World War II Story of Survival, Resilience, and Redemption By Laura Hillenbrand
Laura Hillenbrand's nonfiction reads like fiction. This exhaustively researched book tells the story of Louis Zamperini, an Olympian and World War II lieutenant who lived an incredible life. You probably remember the film produced and directed by Angelina Jolie — so why not check out the book that inspired the movie?
In this classic essay, Woolf explores the topic of women and fiction. If you're a woman who likes to read (and write), this is a can't-miss book for your book club. Plus, it's on the shorter side, so if you're looking for something to jumpstart discussions, this is a great pick.
Mindy Kaling is a hilarious and excellent writer, and her latest memoirs is yet another example of that. Fans of The Mindy Project, fans of Nora Ephron, fans of rom-com-style books — this is the book for you.
This essay was adapted from Adichie's TEDx talk, and it's a detailed and observant discussion of what feminism means today. You'll start a great discussion in your book club with this pick.
If you, like me, can't stop listening to the soundtrack from Lin-Manuel Miranda's musical Hamilton, check out the biography that inspired it. The incredibly compelling story of one of America's founding fathers is sure to be a hit with everyone in your book club.
9. Lab Girl by Hope Jahren
This memoir by scientist Hope Jahren will make you fall in love with nature, and don't worry — it's very accessible, even for someone like me, who doesn't have Jahren's gift for understanding science. Filled with stories from Jahren's childhood in rural Minnesota to her adventures around the world in the name of science, this one will appeal to all.
Carnegie Mellon computer science professor Randy Pausch gave this lecture after being diagnosed with terminal cancer. It's about achieving your dreams, overcoming obstacles, and taking advantage of every moment. It's inspirational and will make you laugh and cry and become a better person — everyone in your book club should read this lecture.
11. Modern Manners by Dorothea Johnson And Liv Tyler
It's never a bad idea to brush up on manners, and this book even has tips for job interviews and traveling overseas. If you read this book with your book club, you can all throw a fancy dinner party afterwards and know exactly what to do (side note: Dorothea Johnson expects that I'm going to be attending a lot more galas than I actually am, but hey, now I'm prepared in case I start getting invited to a bunch of them).
If you're looking for something purely funny to share with the lit-lovers in your book club, look no further than Weird Things Customers Say In Bookshops. You don't have to have worked in a bookstore to appreciate the humor of this collection.
If your book club has already gone through Gaiman's works of fiction, why not try some of his nonfiction? This collection of essays spans topics from fairy tales to ghosts to storytelling in general, and even though it's nonfiction, it still has Gaiman's enchanting trademark prose.
I love funny and weird stories from history, especially when they're completely true. This nonfiction collection of stories revolves around strange tales of quirky princesses, and it will appeal to everyone in your book club because it's just so interesting. The stories range from intriguing to downright bizarre, and it completely flips the idea of a damsel in distress.