Good News, 'Stranger Things' Fans!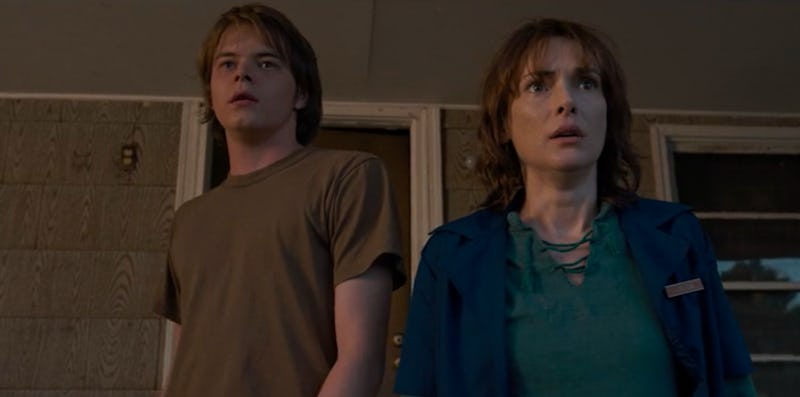 There are so many things to love about one of the newest Netflix original shows. Stranger Things came pretty much out of nowhere, and entered the pop culture sphere immediately thanks to its brilliant blend of '80s nostalgia, monster movies, and, of course, Winona Ryder. (As a diehard Heathers fan, that last point was enough to make me add the new series to my Netflix list.) The science fiction series is a blend of pretty much every cool thing on the planet (again, Ryder ups that coolness factor by a lot), but if there's one thing that we know from pretty much any seriously gripping sci-fi series, it's that there's no way it's going to answer all of our questions right off the bat — and, often, not even within the first season. So will Stranger Things ever give us the answers we so desperately crave?
Sit tight, fans, because answers are coming... eventually.
Show creators Matt and Ross Duffer have set up such a juicy story, I'm sure fans would be devastated to learn that Season 1 was the end of it. Fortunately, we know it won't be: instead of diving into an anthology format, a la American Horror Story, the Duffer brothers have decided that Season 2 of Stranger Things will be a sequel to the first season, reports Slash Film. Though Matt Duffer told IGN that the series would continue as more of a "sequel" than a "second season" — a total question mark if there is ever was one, considering Stranger Things is very much an episodic format — his brother, Ross, told press at the 2016 Television Critics Association summer tour that, whatever the format of the new show, more answers would be coming, stating:
We have answers for all of this. You reveal more and more layers, and hopefully as much of it is resolved by the end of it so it feels like a satisfying whole. It's about giving enough so the audience feels satisfied.
Ross' comments are great news for Stranger Things fans, who appreciate the show's tight storytelling. Unlike some shows, where the creators tend to have answers questioned up to only a certain point, the team behind Stranger Things knows where the series is going. The answers to all of our burning questions from Season 1 are in the minds of the Duffer brothers, and fortunately, it looks like we're getting a brand-new season that could reveal everything fans want to know.
Additional reporting by Anna Klassen
Image: Netflix