Kylie's KyShadow Is Coming Back At This Time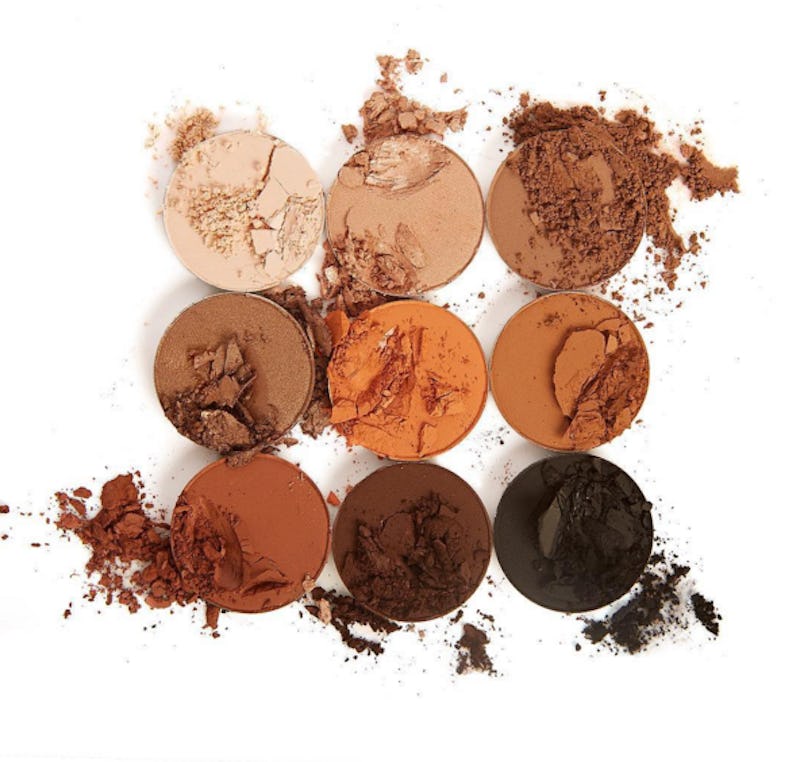 As you may already know, Kylie Jenner launched her KyShadow Bronze Palette on Monday and it sold out in one. freaking. minute. Even if you set all your alarms and sat at your computer early, you probably weren't able to snag the coveted palette due to the insanely high demand. So what now? Fortunately, your next chance to cop the palette is pretty soon. You may be wondering — what time will KyShadow be restocked? Get ready, beauty junkies.
The 18-year-old began teasing us about her upcoming breakout into eye makeup for quite some time now. Remember when she registered a trademark for KyShadow back in April? That was our first clue, and the world has been waiting at the edge of their seats for the official launch ever since. It's no wonder then, that the palettes were going in such a flash.
If the insane hype and anticipation didn't do it, then the gorgeousness of the shadows definitely did. After Jenner flaunted swatches of the peach, copper, taupe, brown, and black shades, I was totally sold. Clearly, Jenner is super dedicated to her fans, because as soon as the palettes sold out, she took to social media with a date for the restock.
So we know that KyShadow is coming back on Friday July 29, but what time exactly?
Once you get through the lengthy post, you'll see that Kylie clearly states that the restock will be happening at noon on Friday.
Unfortunately, the post does not specify time zone. However, I think it's probably safe to assume that it will be noon PST, since all her previous restock updates have been in PST.
Let the countdown begin!
Image: KylieCosmetics/Instagram