It's 'BiP' Round 2 For Sarah Herron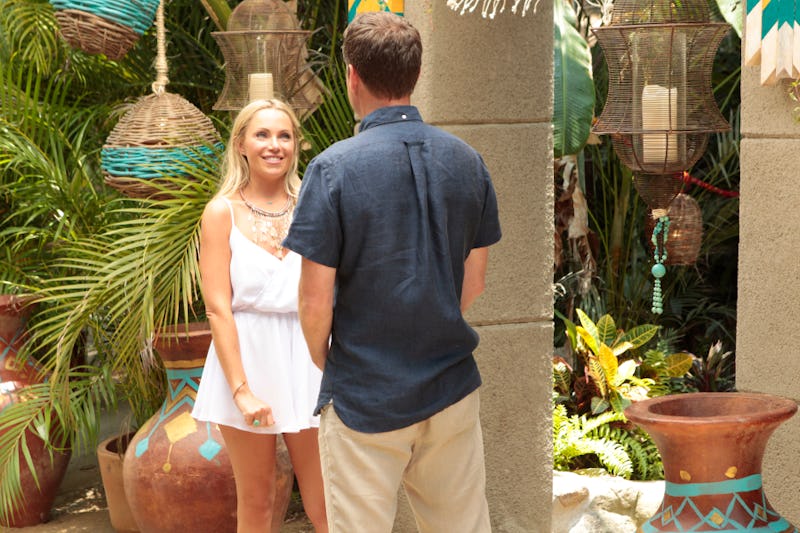 One of the most tragic moments in Bachelor in Paradise history (it's only been two seasons, but there's been dozens of tragic moments so far) was when Sarah Herron broke up with Robert Graham in the Season 1 finale. The couple had seemed so perfect in the lead up to the finale, but when it got to the point where they either had to attempt to commit or walk away, she decided that the relationship wasn't strong enough and determined that it was time to move on. And while the breakup must have been tough, since Bachelor in Paradise , Sarah Herron has been pretty busy. Not even having her heart broken on another Bachelor show could stop her from achieving great thing in her career and personal life, or from coming back for another attempt at falling in love in Bachelor in Paradise Season 3.
Will Sarah have better luck in round two of Bachelor in Paradise? I hope so, since she's one of the most likable competitors in the show's history, but she's also proven that if a relationship isn't serving her, she's willing to walk away without being bothered by it. And that confidence is the real thing that proves that Sarah is one of BiP's best.
She's Tight With Her Friends
Sarah is very popular among the core Bach squad, and the way this crew hangs out looks like a ton of fun all the time. They manage to make promoting a TV show about crying in Mexico seem like the go-to party of the summer.
She's Still Working
Sarah has ad and marketing agency 72 and Sunny tagged in her Twitter bio, and even though she's not listed in the company's list of high-level management, it looks like Sarah is continuing to work on her career outside of starring on The Bachelor franchise.
She's Supporting Love
Maybe Sarah's wedding will be the next big Bachelor in Paradise event, and all of her friends will travel to see her get hitched. Until then, Sarah is still firmly in supportive guest mode.
And She Still Does Charitable Work
Sarah is the founders of SheLift, a nonprofit that helps girls with physical disabilities build their confidence through events and activities.
She's A Main Part Of Bachelor Nation
She was invited back to Bachelor in Paradise Seasons 1 and 3, and she was recently a part of the cast's visit to Celebrity Family Fued.
She Has A Finely Tuned Sense Of Irony
A Bachelor contestant who loves a show all about a fake reality love show? I think that actually makes a perfect kind of sense.
Sarah Herron is very funny, works incredibly hard, and remains a favorite among The Bachelor contestants. If she's able to find love on Season 3 of Bachelor in Paradise, it could be because she's still one of the best catches in the show's history.
Image: Rick Rowell/ABC