The Latest On JoJo & Her 'Bachelorette' Winner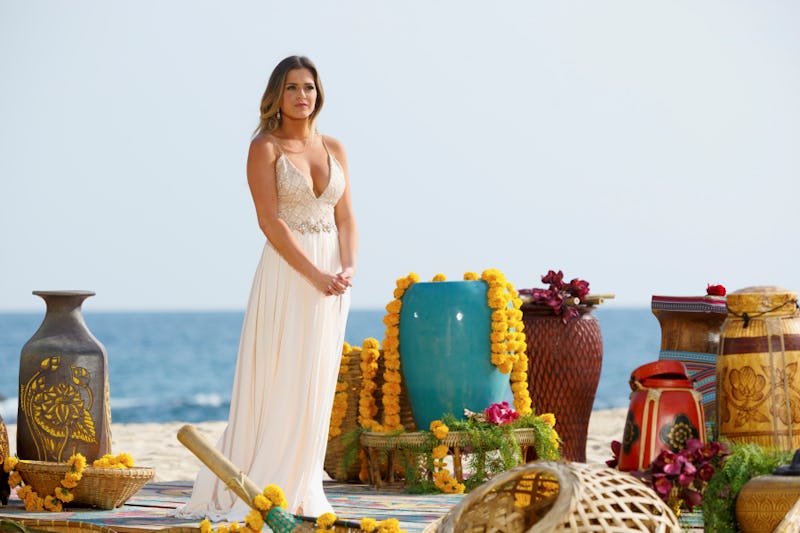 It's here, it's here! For Bachelor Nation, today is like Christmas morning — it's the finale of The Bachelorette. It's the day where we finally find out the results of the biggest contest in America — Jordan or Robby? Sure, both men have their merits, but JoJo decided that only one of her Bachelorette dudes could have her heart — and it was Jordan Rodgers that came away with the prize. Things looked idyllic in Thailand, but you never can tell. Are Jordan and JoJo still together after The Bachelorette ?
Now, The Bachelorette isn't about one true love match. It's really about 25 breakups in succession, and that's why I don't put too much weight into the final coupling. That being said, I love love and want to see people live happily ever after. Even though outside speculation says that it may not all be roses and giggles since filming wrapped, Jordan and JoJo sat on the After The Final Rose special and proclaimed their love for each other. They talked about how all of the tabloid rumors have actually made their relationship stronger, and, apparently, they bought a house together near Dallas and are moving in soon. Jordan made a joke about his bags being packed and backstage. It seems like so far these two crazy kids are making it.
These Bachelor and Bachelorette breakups are actually one of the reasons that I prefer Bachelor In Paradise as a franchise. With Bachelor In Paradise, there's no pressure to get engaged or married like there is on The Bachelorette. That being said, JoJo and Jordan seem like they're in it for the long haul. It's very easy to think you're in love with someone after only six weeks in a controlled environment, when the stresses of the outside world hit, things can fall apart very easily. The fact that they're working out all the kinks under intense scrutiny mean that JoJo and Jordan want their relationship to work, and more power to them.
Images: Matt Klitscher/ABC; Giphy