Are The 'Famously Single' Cast Still Flying Solo?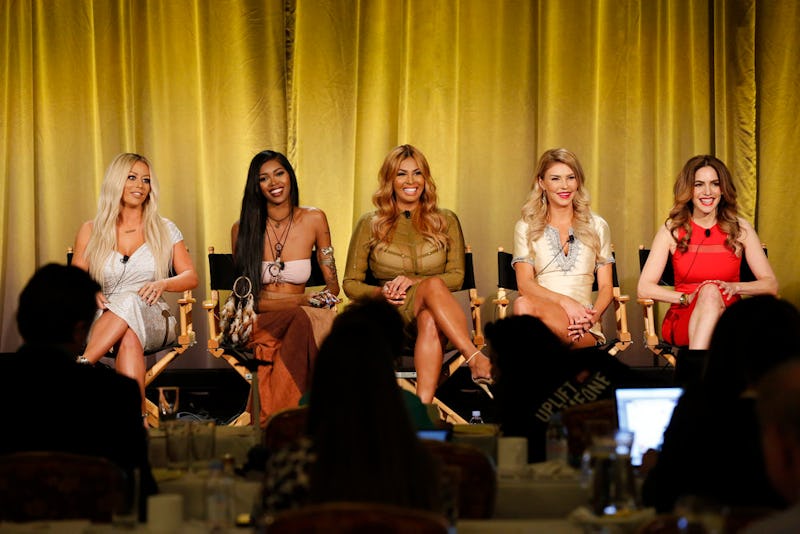 The cast of Famously Single may be successful in their jobs, but they're even more unlucky in love. But after a whole season of learning from and trying to work with Laurel, Robert, and Darcy, did any of the Famously Single couples stay together after the season? While the show pushed together more than a few couples that seem unconventional, there may still be hope that this cast would stick it out together. And even though plenty of the pairs that flirted with one another or went on a date or two while on the show didn't stay together, some remained close friends and others are already moving on to new relationships, with new people who weren't on Famously Single.
The series initially didn't seem like it was going to result in huge changes for its cast members. The season is only eight episodes long, and while Dr. Darcy was trying to push breakthroughs, the celebrities' public personas were so strong that they acted similarly from beginning to end. But even if it didn't look like they were learning lots of things about how to have healthier and better relationships, I think their post-show lives demonstrate that these celebs really did learn something.
DJ Pauly D & Aubrey O'Day
Looks like this couple is still making their relationship work, even while Aubrey is on Celebrity Big Brother UK . They've gone through issues while on the show, but if you just read Aubrey's caption she seems pretty serious.
Josh Murray
He's moving on to another series, and will be starring in Season 3 of Bachelor in Paradise putting his new relationship skills to the test with a bunch of new women. Will Josh wind up leaving Paradise with a committed relationship? Now, post-Famously Single, he might be able to make one stick.
Somaya Reece
Back in February 2016, Somaya was bragging to VH1 about her new relationship with rapper Lady Luck. And even though the timeline of when she was "Single" on TV versus in a committed relationship IRL may be confusing (she mentions having "just finished" a TV project in the VH1 interview, though), she seems to still be smitten.
Calum Best & Brandi Glanville
These two have been touchy-feely with one another since the premiere of the show, and it's made for a lot of onscreen drama. But now, it looks like these two are actually pretty friendly with one another. So even though Calum has been spending time with Instagram model Lindsey Pelas, he doesn't have to worry about Brandi getting jealous.
Willis McGahee
Aubrey pointed out an anatomical quality of Willis' in a recent episode, and her bluntness was awkward but her comment suggested that he should have no problems finding the spark of a new relationship. But if he is dating someone new, he isn't talking about it in interviews or broadcasting it online. Instead, it looks like he remained friends with Brandi, but otherwise is back to his pre-Famously Single charity work.
Jessica White
And, finally, model Jessica White never really got into a relationship on Famously Single. In an interview with XONecole, Jessica explains that her heartbreak from an unnamed former relationship is what stopped her from pursuing anything more serious with either Willis or Somaya. Now, she says "when the show ended, I completely disposed of the relationship" that was giving her so much baggage.
Famously Single may have not created a bunch of successful couples, but it did seemingly help its cast build better friendships, learn more about dating, and maybe even give them a shot at true love in the future.
Image: Trae Patton/NBCUniversal