JoJo's 'Bachelorette' Decision May Surprise You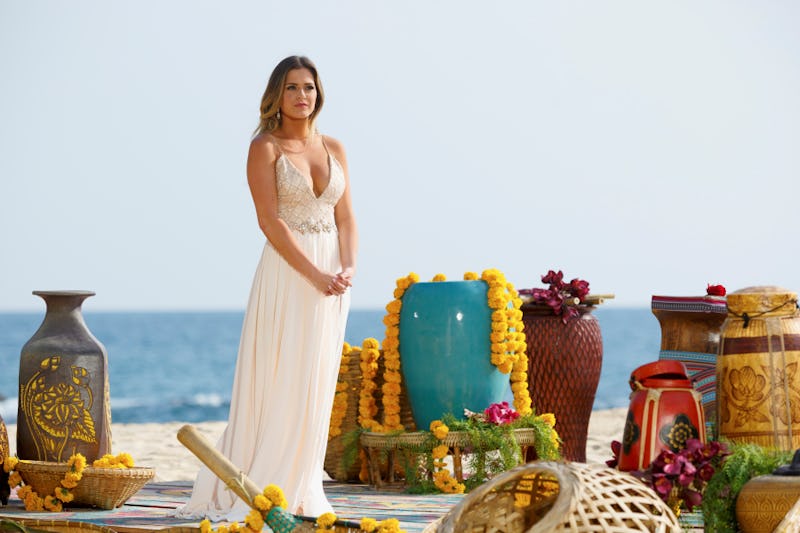 Well, folks, the moment we've all been waiting for has finally arrived. The Bachelorette Season 12 finale came to a close with JoJo picking the man she wants to spend the rest of her life with. And while I'm hoping that she's getting the happily ever after she so deserves, I'm sure there are many fans out there trying to figure out why JoJo dumped Robby on The Bachelorette when they clearly had so much chemistry together. JoJo even admitted in these past few weeks that she's fallen in love with both guys and was having a hard time deciding which one she wanted to be with. So what made her decision play out this way? I suppose it all came down to JoJo's gut instinct.
All season long, JoJo has remained true to herself and gone with whatever her heart told her was right. It happened when Alex told her he was falling her and she didn't feel the same way and it happened again in the Fantasy Suite with Chase when he finally said "I love you" and it didn't make her feel as happy as it should. So in the end, her instincts were always going to be the deciding factor. She could imagine walking away from Robby, but as she stated, her heart belongs to someone else.
This was obviously devastating for Robby to hear, considering how much he clearly loves JoJo at this point. Do I think JoJo made the right decision? That's difficult to say because really, she's the only one who knows what (or rather, who) will make her happy. So as long as she can look back on this decision years from now with no regrets, then I'm satisfied with how this entire journey of hers played out.
Image: Matt Klitscher/ABC