JoJo Made A Big Decision On 'The Bachelorette'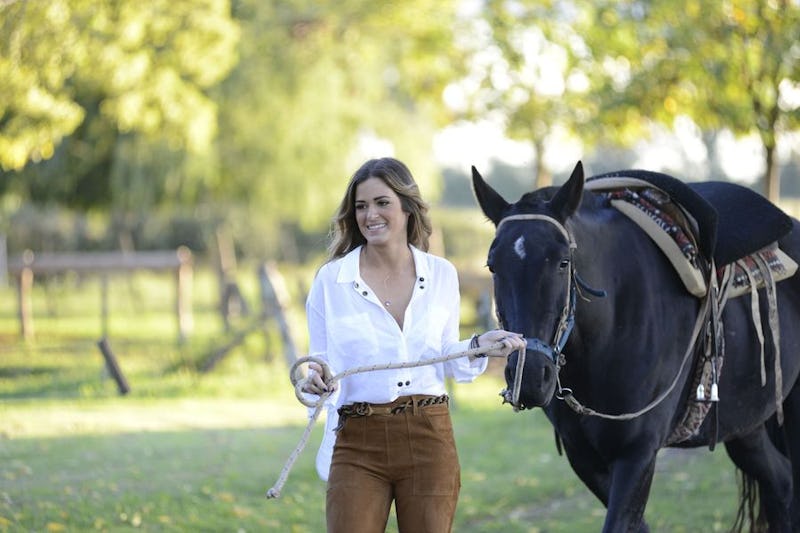 Regardless of who you were rooting for, in the end the heart wants what it wants, which is why JoJo decided to get engaged to Jordan in The Bachelorette finale. These two have had great chemistry since Day 1 and it was clear throughout JoJo's journey that their relationship was only getting stronger with time. But let's not be too quick to forget about the other guy, who was also able to make JoJo fall in love with them... even if it wasn't quite as hard. So why didn't JoJo pick Robby on The Bachelorette ? What made Jordan win out over him in the end? According to JoJo, her feelings for Jordan were just far too strong to deny. She admits that she's crazy in love with him and can't wait to spend the rest of her life with him. In fact, knowing she was going to see him was the only thing that helped get her through dumping Robby.
I can't say that we didn't see this outcome coming. Many predicted that Jordan would be the one who would earn that highly coveted "yes" from JoJo, and while I was very skeptical about it at first, I can't deny how sweet it was to see these two so happy together. JoJo had her heart broken by Ben Higgins on The Bachelor earlier this year, so she deserves to find that same kind of love that Ben did with Lauren. And if their proposal is any indication, she may very well get a happily ever after after all.
That's not to say, of course, that she didn't also have strong feelings for Robby. It was clear throughout their time together that a very real and deep connection was formed. But in the end, JoJo could only choose one of them and her heart told her that the man of her dreams was Jordan. She may have struggled with her decision at first, but in the end I think she knew in her gut what the right thing to do was. Let's just hope it stays that way and she doesn't look back on this moment with any regrets.
Image: Veronica Gambini/ABC