This 'Mother's Day' Scene Is Adorably Gross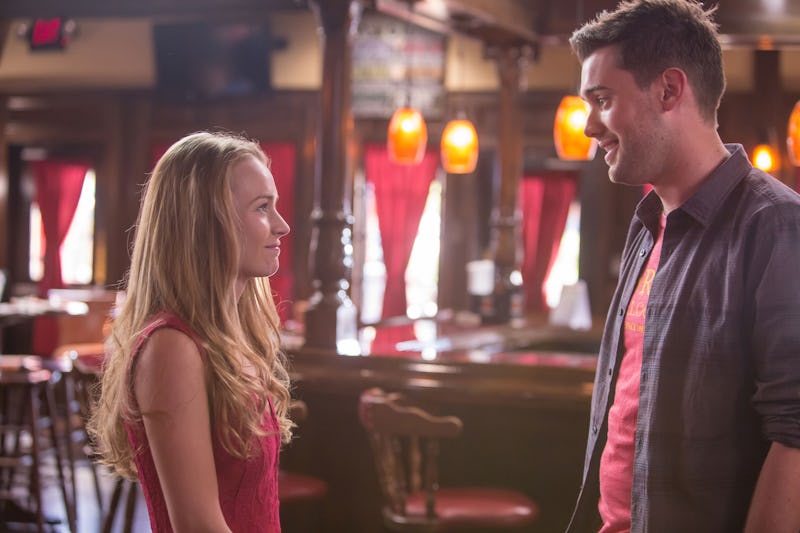 This July, writer and producer Garry Marshall passed away. The industry icon was responsible for not only classic sitcoms like Mork & Mindy and Happy Days, but also a long list of heartwarming movies including a recent spate of holiday-themed ensemble romantic comedies. Marshall's last film, Mother's Day, is out on Blu-Ray Aug. 2, and like Valentine's Day and New Year's Eve before it, it follows an interconnected ensemble of characters as they deal with all the good and the bad that special days can kick up. Working alongside rom-com vets like Kate Hudson, Julia Roberts, and Jason Sudeikis, Britt Robertson and Jack Whitehall play Kristin and Zack, partners with a baby daughter who are dealing with the whole marriage question. To complicate matters, Kristin has unresolved abandonment issues stemming from her biological mother putting her up for adoption when she was born.
For his part, Zack is ready to make the commitment. He's already all-in with Kristin and their kid. He even includes the baby in his act. British stand-up comedian Whitehall really stretches his wings to play a British stand-up comedian in the movie (I kid) and in this exclusive Mother's Day deleted scene, Zack runs into an unusual new dad problem when he has to change a dirty diaper on stage. ("It's alright, I'm good at this.") The crowd loves it, though, despite its craziness. You usually wouldn't expect to find kid in at a late-night comedy club, not to mention a diaper situation that puts the entire front row into "the splash zone." Watch the exclusive deleted scene below and see the hilarity for yourself.
Find more deleted scenes and special features on the Mother's Day Blu-Ray and experience Marshall's last movie for yourself.
Image: Open Road Films