Adult Stars Tell Their Grossest On Set Stories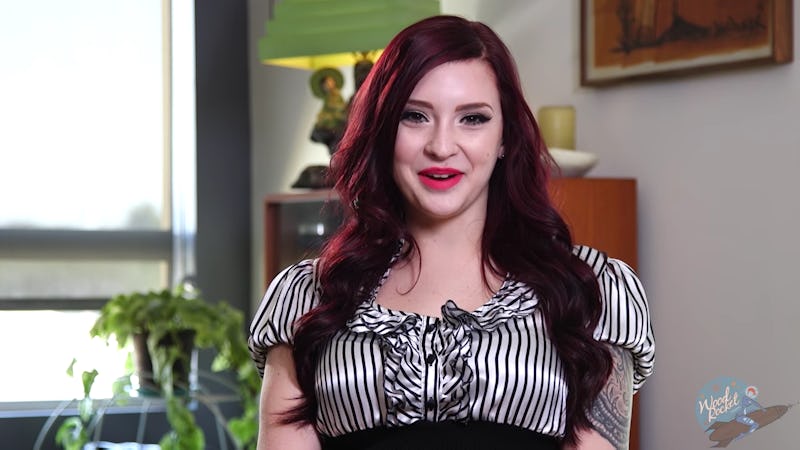 We've all had a sex mishap or two. Maybe you've lost a condom up inside yourself or had an unexpected emission of some kind mid act, but likely nothing you've experienced compares to porn stars' grossest on set stories. In a new WoodRocket video, adult entertainers regale us with their messiest and most hilarious sex incidents, and they are not for the faint of heart.
When you have sex for a living, you're intimately acquainted with the human body's many functions. For instance, you know that when you're having anal sex, it's not uncommon for there to be excrement. And when you're dealing with a lot of vaginas, it's not uncommon for there to be discharge. NBD, right? As most of those interviewed can attest, it's hard to be shocked when you've been in the business a while.
However, this doesn't mean there aren't special occasions which get downright rough, like when BDSM sex goes wrong, or when a performer has to inject Viagra into his penis to help maintain an erection, only to start ejaculating blood minutes later. Let's put it this way: if Fear Factor was once your fave, then this 12 minute video of gaffes and gross outs will be right up your alley.
Watch this SFW episode for some truly intense on set porn experiences.
Images: WoodRocket/YouTube