17 Kids' Movies That Were Secretly Feminist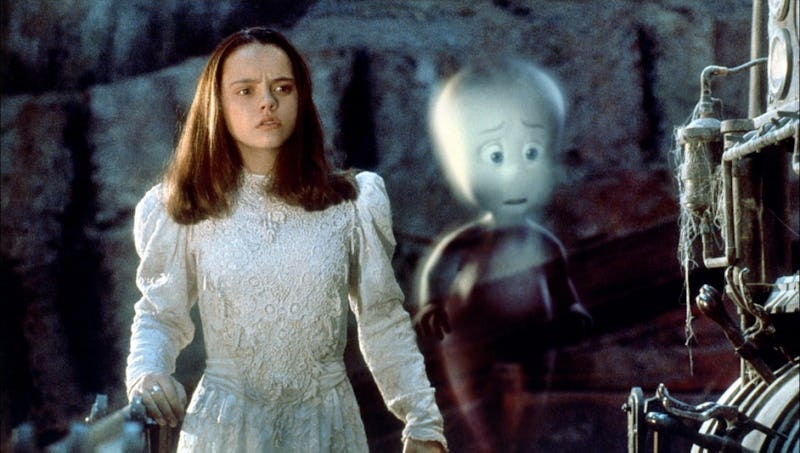 Revisiting the movies of your childhood can be a horrifying experience, especially for feminists. Let's just say that many of the cartoon movies of yesteryear aren't exactly in line with contemporary perspectives on gender, sexuality, and race — there are a lot more beasts than beauties when it comes to attitudes towards women and minorities in those films. Fortunately for '90s kids, though, there are still plenty of kids' movies with surprising feminist themes out there, but you have to keep a sharp eye.
One of the uniting qualities of the films on this list is a sense of gendered transgression. While many cartoon movies promote stereotypes and put gender into easily digestible boxes, feminist kids' movies attempt to show the lived experiences of children in ways that respect their experiences and imaginations. Kids are complicated, even though that isn't always the case with the media marketed towards them. Yet sometimes, you can find surprising feminist themes in children's movies, whether they're accurately portraying the emotional lives of characters or featuring storylines that rely on curiosity and exploration. Like being feminist, there are endless ways to be children, and the 17 movies here are ones that hoist up a sense of self-advocacy, showcase healthy friendships, and escape from troubling cultural norms.
1. Matilda
I mean, it's about a library-loving kiddo who discovers she has supernatural powers and uses them to escape her neglectful parents. Sounds like a pretty obvious choice to me.
2. Harriet The Spy
This movie's tale of exploration, curiosity, and chosen family is powerful, especially since it's told from the perspective of a girl detective.
3. James And The Giant Peach
This movie's notion of chosen family might be familiar to queer folks out there, making this an important feminist narrative.
4. The Witches
I'm here for Anjelica Huston and the concept that women can be scary, fierce, and monstrous.
5. The Nightmare Before Christmas
It's important to note that Sally came out of a laboratory, meaning that she performs a femme gender that is 100% constructed and the product of medical intervention.
6. The Sandlot
Yeah, it's not a narrative that empowers women, but it does show the emotional truths of boys and their friendships. There's sensitivity, fear, and uncertainty involved, qualities that aren't conventionally masculine.
7. Toy Story 2
Jessie freaking rules.
8. Ratatouille
Badass lady chefs unite.
9. The Iron Giant
The movie presents alternatives to boyhood that promote exploration and self-expression, and it also acts as a high five to single moms.
10. Finding Nemo
A father who has to unlearn all of the controlling behaviors that define his relationship with his son? Yes, please.
11. Casper
Christina Ricci ain't afraid of no ghost.
12. Up
The one will always make me cry, but let's remember that it's a girl longing for adventure that sets this entire movie in place.
13. The Lizzie McGuire Movie
Say what you want, but Lizzie McGuire is a teenage girl who is in touch with her desires and feelings.
14. Babe
This is another one with the chosen-family theme that I hold close to my heart.
15. Charlotte's Web
A female character saves the day by deflecting all of the male villains. Sounds perfect to me.
16. The Princess Bride
A woman discovers her agency while two men carry out a romantic friendship. Wesley is pretty cool, but it's the rest of the main characters who make this movie for me.
17. Lilo And Stitch
The power of sisterhood totally tears this film up. I am 100% here for that.
While it can be hard finding feminist themes in the movies of your childhood, there are little nuggets of power if you look closely.
Image: Universal