Pantone App Will Analyze Your Instagram Aesthetic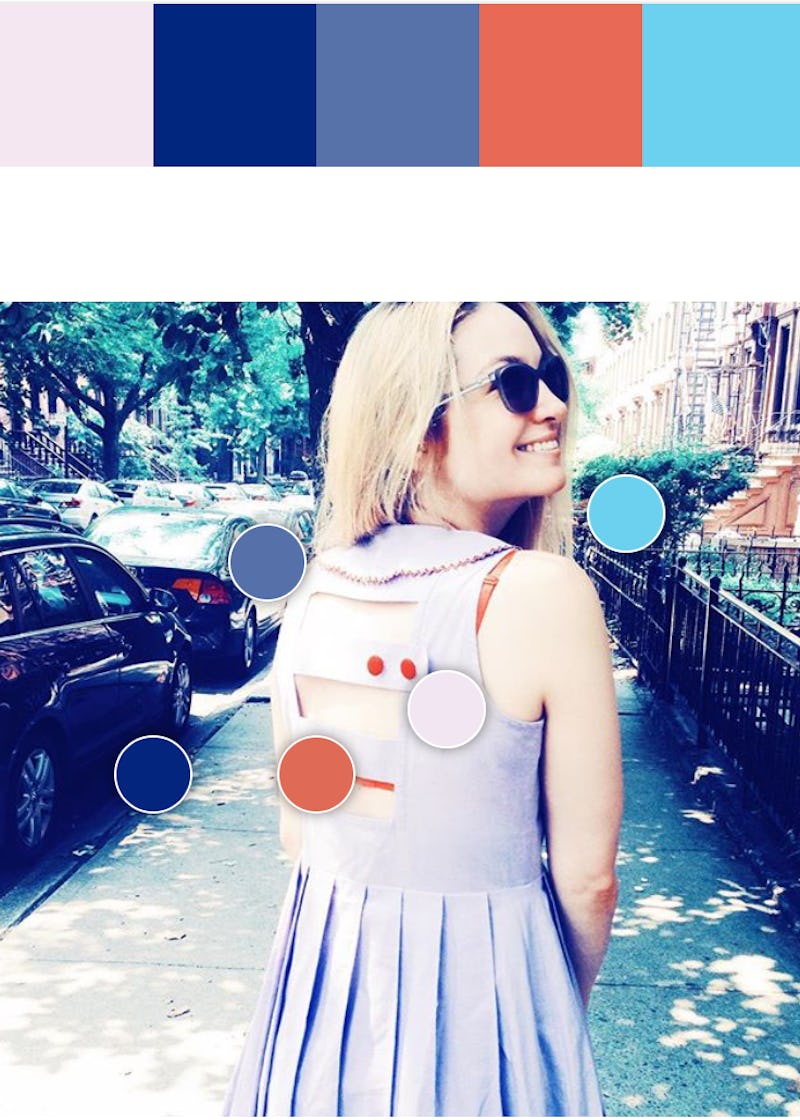 Graphic designers, artists, and decorators have been using the Pantone Matching System, the leading standardized color language, to replicate specific shades for production since it was popularized in the 1960s. Now the color house is going digital, with its latest iOS Pantone Studio app that analyzes your Instagram selfies and snapshots to produce a unique color palette. Whether you want to pinpoint all the relaxing shades of light blue from last weekend's trip to the beach or the exact hue of your friend's glossy auburn hair, the Pantone app will quickly match and deliver the color swatch with its identifying numerical code.
Artistic inspiration is all around you with this nifty app, and it is incredibly fun to use. The app not only extracts the colors from your selected images, but will teach you about color harmonies and values along the way. The tool is powerful from a design standpoint. Simply take a picture of whatever you want to match and the app will give you a breakdown of the CMYK, RGB, and Hex. Gone are the days of carrying around a heavy chip booklet!
To get started, simply download Pantone Studio on your smart phone. The app gives you the option to sign up for several subscription services in order to have the full Pantone catalogue at your fingertips, for which you have to pay a monthly fee. If you are not a professional, you can continue with their free basic service and will still have plenty to play with.
The app has four main sections: Colors, Images, Articles, and Studio. To choose a photo to analyze, select the "Images" option. Once you give Pantone Studio access to your camera and Insta, you can begin exploring the world of color hidden in your photos. Often we are so obsessed with putting the right filter on things, the colors become an afterthought. Select a fave photo and Pantone will conjure up what it believes to be the central color composition of the pic, displaying the colors in a bar above the image. Dots will appear on the picture as well, identifying where those exact colors came from.
Drag the dots over different sections of the image to identify exact shades. My favorite lipstick is Pantone 3517 U (which according to the app is best complimented by a woods green called Pantone 3522 U). You can even save and share the color palettes you generate through the app or via social media.
Dissect a few photos and the app will tell you a lot about your personal style. Are you a fan of neons? A lover of lavender? Or perhaps your shots tend to moodily lurk in the shadows of grey and navy? Let your creativity run wild and you may find your color personality along the way.
Swatch on!
Images: Screenshots/Pantone studio