Robby Is Still Friends With Jordan After 'Bach'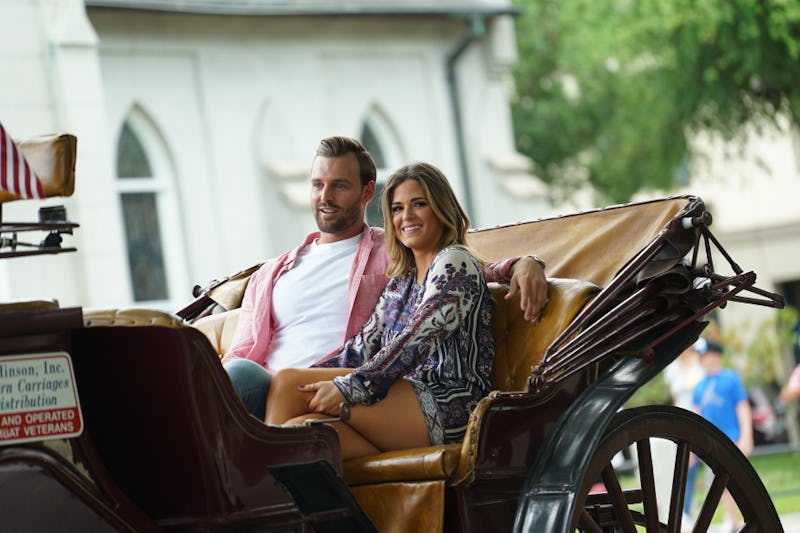 The Bachelor and The Bachelorette create strange dating dynamics for a multitude of reasons. Fans often wonder how genuine the love can be when considering the accelerated time lines and the idea of dating an overwhelming number of partners at once. I mean, on The Bachelorette, a woman says "yes" to a proposal practically moments after dumping another guy. But there is one dynamic that is often under-scrutinized when discussing The Bachelorette, and it's not romantic — it's bromantic. How can these competitors possibly be friends? Jealousy is a pretty big part of human nature, after all. So, now that the season is over, are Jordan and Robby still friends after The Bachelorette?
Robby Hayes sat down with Bustle for an Instagram story where he answered a pretty pressing fan question: "Would you go to JoJo's wedding if you're invited?" And, Robby had this to say, "I would 100 percent go to Jordan and JoJo's wedding. Jordan remains one of my very good friends. And, JoJo and I obviously — she'll hold a spot in my [heart]."
So, there you have it, the two are very good friends, somehow. In most places, the guy who your girlfriend picks over you is likely to be an enemy. But, in the Bachelor-verse, scorned lovers lived with and befriended the victor. But, Robby's response isn't all that surprising considering the grace he has shown on Twitter in the days following his public, televised heartbreak — aka The Bachelor finale.
Robby has posted tweets thanking his fans and reflecting on what's important. One tweet stated: "In the end, only three things matter: how much you loved, how gently you lived, and how gracefully you let go of things not meant for you." JoJo, are you sure you made the right choice?!
The idea of going to a wedding where an ex is marrying a friend sounds like the plot to romantic comedy or therapy fodder — either way, I hope Robby grabs a hot date. Which I'm pretty sure won't be hard considering the thousands of women who are #TeamRobby and were disappointed with JoJo's decision. So, Robby if you gotta go, there's no need to go solo.
Now, let's just keep our fingers crossed for some televised TV nuptials.
Image: Michael LeGrand/ABC