The Who What Wear x Target Collab Is So Affordable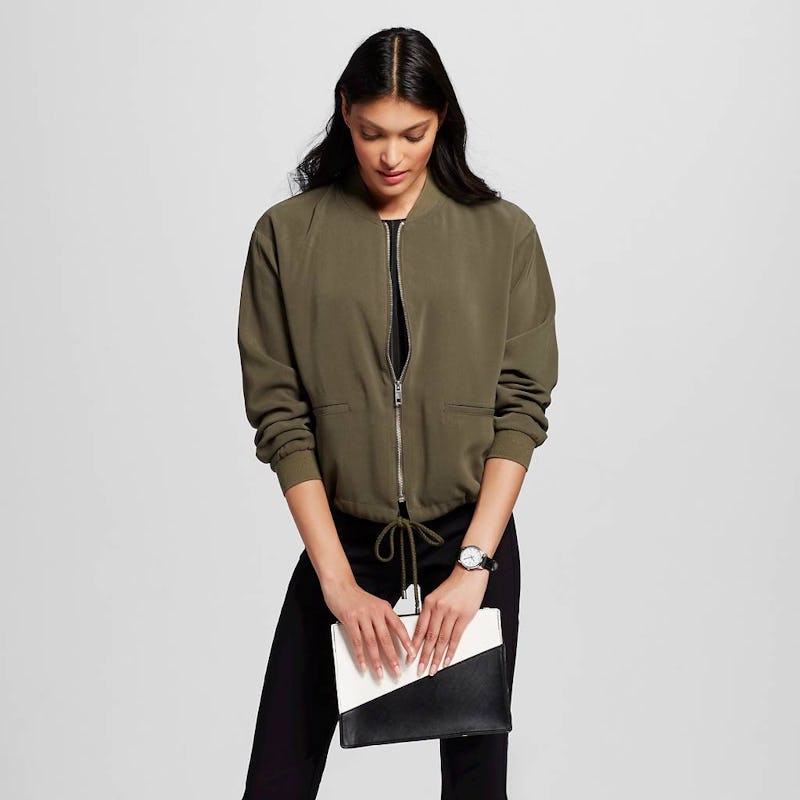 Few things excite me more than a good collaboration, and the Who What Wear x Target fall collection makes it to the top of my list. While an announcement came out about this collaboration last year, it's finally made it here! Meaning I'll be perusing the Target website all day and taking my booty to the closest Target and filling my cart up. Trust me, this collaboration is a good one.
Target knows whats up when it comes to collaborations, partnering up with TOMS, Marikkemo, and Lilly Pulitzer. And everytime a Target collaboration pops up, I spend even more money at the store. It's a magical place that has clothes, furniture, groceries, and electronics. I mean, is there any place like it? Where else can you buy an array of makeup brushes, art brushes, and hair brushes? Target.
The best part of this collaboration is that the pieces range from size 2 to 26. Meaning that if you love a look, chances are, there's a size for you. Brb, doing a happy dance.
As if that wasn't incredible enough — the whole collection is under $50. Yes, $50! I really wasn't ready for this. But at least my wallet is prepared! This collection has everything. And I mean everything. From accessories, to denim, to jacket, I pretty much want every single thing in this collaboration.
Be prepared to feel the same.
1. The Croc Bag
Women's Mini Croc Top Handle Bag, $29.99, target.com
Looks so expensive, but rings in as affordable!
2. The Trench
Women's Drapey Trench, $49.99, target.com
Obsessed with the subtle print.
3. The Ruffle Blouse
Women's Plus Size Ruffle Blouse, $27.99, target.com
Looks perfect layered with this jacket.
4. The Tunic
Women's Metallic Tunic, $22.99, target.com
Metallics are the new neutrals for fall.
5. The Vest
Women's Sleeveless Rib Cardigan, $22.99, target.com
Looks killer with a short sleeve and long sleeves.
6. The Bomber Jacket
Women's Bomber Jacket, $34.99, target.com
This color is everything.
7. The Lace Tank Dress
Women's Lace Trim Tank Dress, $29.99, target.com
Love how this can be layered.
8. The Pencil Skirt
Women's Pencil Skirt, $27.99, target.com
Checkered never fails.
9. The Tie Neck Dress
Women's Tie Neck Dress, $29.99, target.com
How comfy does this look?
10. The Pleated Skirt
Women's Plus Size Pleated Skirt, $29.99, target.com
Love how this is styled with a tee.
11. The Cape Jacket
Women's Cape Blazer, $39.99, target.com
This is so chic, I can't even.
As if I needed another reason to step into target. Thank you, Who What Wear, for snatching my entire paycheck up! This fall, this is the only collection you're going to want to peep.
Images: Target