The Olympics Made A 'Game Of Thrones' Reference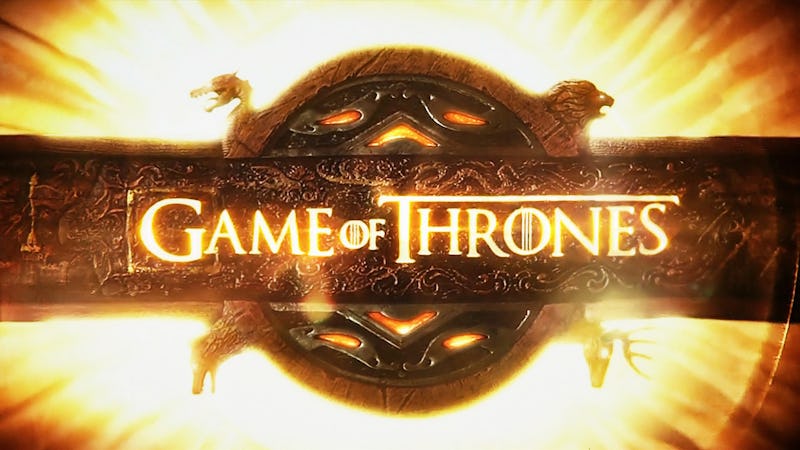 Now that it's been a few weeks since the end of Game of Thrones Season 6, I find myself missing it so much that I'm seeing references pop up in unexpected places. Am I going crazy? Maybe. But the important thing here is that the 2016 Olympics opening ceremony flame sun sculpture looks just like the Game of Thrones chandelier, or, at least, close enough that it made me smile.
The true nature of the GoT chandelier was really revealed in Season 6. Even though it's been in the opening credits all along, suddenly fans got a whole new look at it in Sam's library. So, since it was revealed again recently, I guess it's been on my mind enough to make the jump when I saw the sun sculpture in Rio. The gold hoops make a cool background for the Olympic flame, and they also make it look a lot like some other gold hoops seen in GoT.
The similarity is definitely there, I promise. I'm not just trying really hard to tide myself over until Season 7 by finding Game of Thrones references everywhere. And, according to Twitter, I am not the only one who thinks it looks that way.
For reference, here's the Game of Thrones chandelier:
And here's the Olympic sculpture:
See? Told you. Now, is Samwell in Rio?
Images: HBO (2)