All 'Game Of Thrones' Fans, Listen Up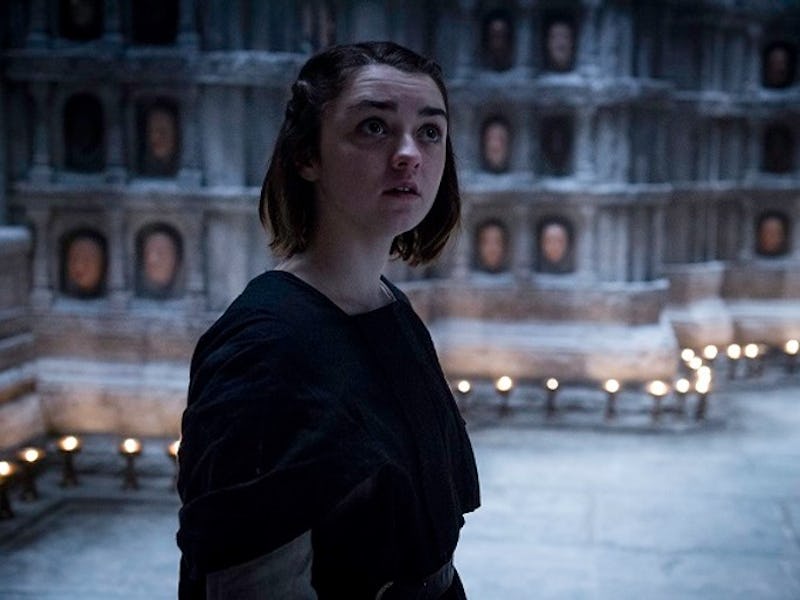 Fact: when it comes to television scores, Game of Thrones' score is the actual best. Like, you know you hum along when the opening credits roll. Now HBO is bringing the world a Game of Thrones concert in Los Angeles on August 8. The event was announced in true Game of Thrones fashion with a vague teaser promising "Music is Coming."
Sadly, while the concert was open to the public, the event has reached its maximum number of RSVPs. This is super depressing because according to the Los Angeles Times, the concert is not just a concert. Game of Thrones composer Ramin Djawadi will be on hand for a full orchestra performance featuring iconic music from the show, but there will also be an interactive Hall of Faces exhibit, a display of Season 6 costumes, and a mysterious sounding holographic experience featuring Melisandre and Arya's beloved Needle. If all of these extra details are making you curse the old gods and the new that you don't live in Los Angeles or totally missed out on the RSVP deadline, don't fret too much.
While nothing has been confirmed, Djawadi and HBO are set to make a special live concert announcement at the event, which young Bran Stark (or, you know, Isaac Hempstead Wright) will also be attending. Could HBO be kicking off a Game of Thrones concert tour? Cross all of your fingers immediately.
The network could also be recording the concert to air as a special event on HBO before the Season 7 premiere. Either way, the concert is not just a concert, it is a vehicle for a special announcement. That is excellent news for fans of Game of Thrones and the show's stunning music. One concert event is just not enough to do Djawadi's amazing work justice.
While it is unlikely you will get to see the Los Angeles concert live, stay tuned for more Game of Thrones concert news after the big event on August 8.
Image: HBO