The OG Baby Won't Be In The 'Dirty Dancing' Remake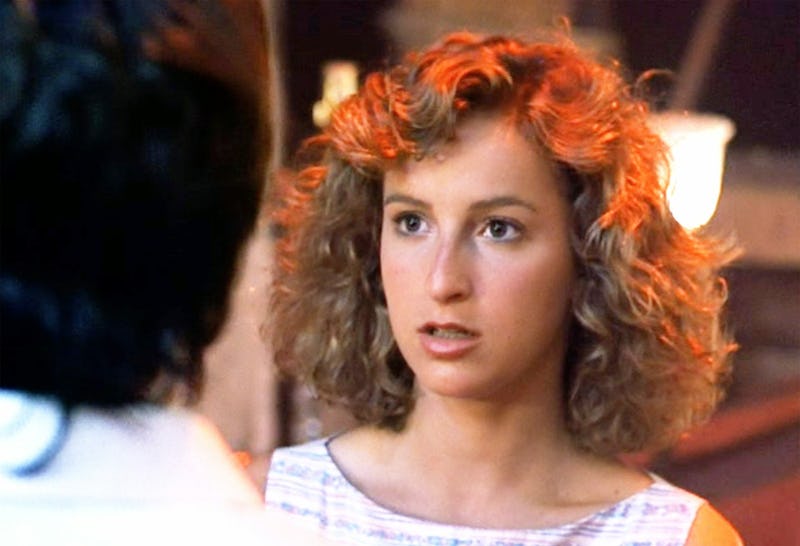 Nobody puts Baby in a corner. Abigail Breslin was cast in the Dirty Dancing remake, and, apparently, Jennifer Grey, the original star of the 1987 film, was asked to play another character in ABC's upcoming TV movie. However, in a recent interview with The Hollywood Reporter, the 56-year-old actress revealed that she won't be making a cameo in the three-hour event. According to the actress, her feelings on the unknown role that she was allegedly offered conflict with her original memories surrounding the project. In fact, for Grey, not making a cameo in the Dirty Dancing remake felt like the best move for her.
"I was asked to do something on that show and I was flattered because I always want to be asked because it's nice to want to be included. But for me, it would be sacrosanct for me to do it because it didn't feel appropriate to me," she claimed during the interview. "It feels like if you're going to do your own thing, do your own thing. I wouldn't say [what role it would have been] but I will tell you, it wasn't Baby."
My dreams of Grey reprising her role as Baby have been off the table for quite some time, and now the prospect of the current Baby meeting the original Baby is off the table as well. Sadly. But maybe, as Grey alludes to, perhaps this is actually for the best, because it'll help preserve Grey's association to the classic tale. After Patrick Swayze's passing in 2009, seeing Grey in a Dirty Dancing film without Swayze by her side might just be too hard for fans to watch anyway. Leaving the past in the past and giving the new story its very own platform to grow is a good way to step into the future with this remake. The shadow of the past doesn't need to be hanging over the brand new cast members, including Breslin, breakout star Colt Prattes, Sarah Hyland, Debra Messing, Nicole Scherzinger, and more.
Despite Grey's absence, she will be taking part in the television event... by watching it from the comfort of her own home.
"I am always interested in any iteration of something where they feel there's more to be gotten and I would love to see what it is that they come up with. I think they've got wonderful actors in it. I'm going to be watching it and I'm excited."
Get your dancing shoes ready. Even without Grey's cameo, we're still in for yet another remake of a beloved classic, and that's something that's still worth being excited about.
Images: Vestron Pictures