'Bachelor In Paradise' Has A Mystery Contestant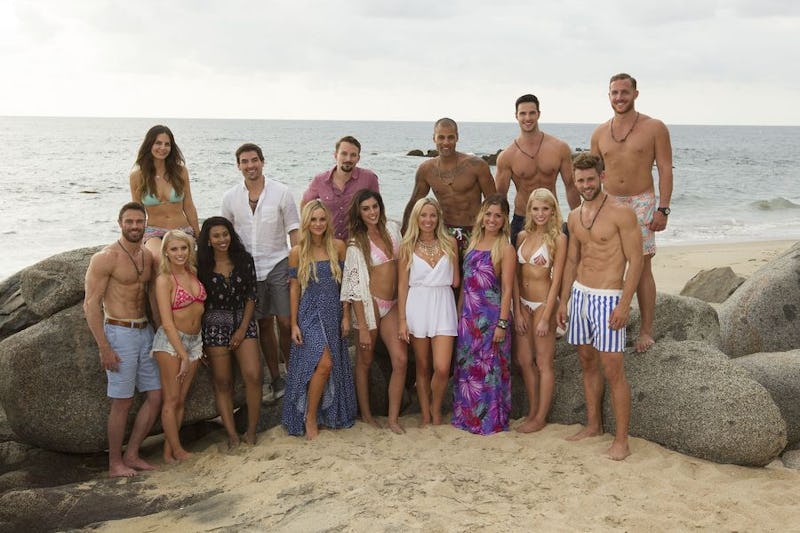 Even as the most dedicated Bachelor Nation fan, I bet you are also scratching your head and wondering who Bachelor in Paradise newbie Brandon Andreen is. Apparently this season is bringing on some lesser known alums, who may have been cut pretty early in their respective seasons. A lot of them weren't given a lot of time to make a lasting impression and Brandon definitely fits that profile.
To start, he is from Desiree's season of The Bachelorette. You may start to remember him a little bit if you watched that season because he made sort of an odd impression. During a Bachelor mansion pool party, he let loose a flood of emotional baggage on Desiree. He told her that he was raised and rejected by a never-ending line of his mother's boyfriends. That's pretty heartbreaking and all, but it was kind of an weird choice of environment for such a serious and emotionally deep conversation. Next he told Desiree that he loved her and legitimately shoved his tongue into her mouth. It was awkward on a whole other level and she ended up sending him home on Episode 3.
Other than that, he is kind of a mystery. Even the internet doesn't know who he is. His Instagram account is firmly set to private and his Twitter is pretty unhelpful as well. On Twitter, he has three pretty vague posts in July of this year and other than that, it's back in March 2015. Back then, he was dating someone and living in Australia.
Apparently, things didn't end well for those two because he is currently looking for love in Mexico on Bachelor In Paradise. I think he has stumped his fellow contestants on who he actually is, as well. Let's hope he can make a better and more lasting impression on his second chance at love this season.
Images: ABC