Christian Bishop Might Be Single After 'BiP'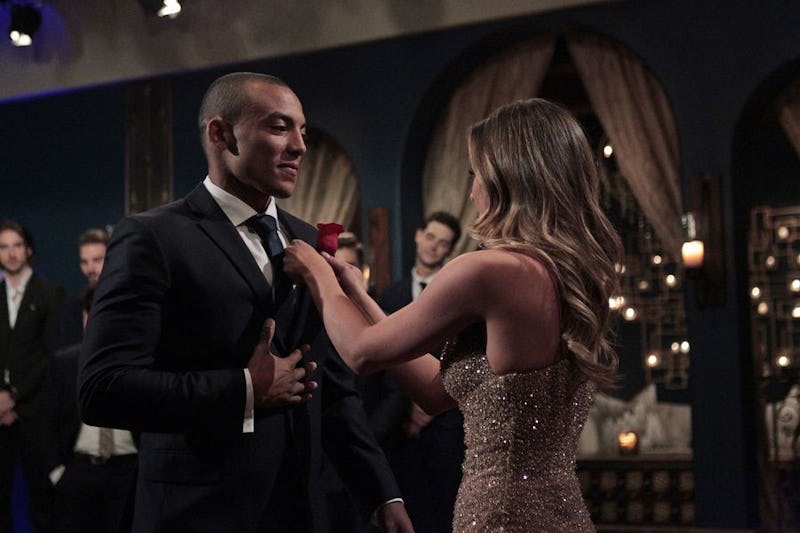 One of the coolest things about Bachelor in Paradise is that the ABC reality series features former Bachelor and Bachelorette contestants — including ones the audience may not have gotten to know during their journey on those shows. On Tuesday, Christian Bishop from JoJo Fletcher's season will arrive in Mexico, but is Christian single after Bachelor in Paradise ? I can't say for sure, but according what I've observed from Christian's Instagram account, it looks like Telecom consultant from Los Angeles is having a good time hanging out with lots of different people (from Bachelor Nation and not), working out, and enjoying life. There's no evidence of any romantic relationship from what I can tell.
During JoJo's season, Christian was eliminated in the third week, so fans didn't really get much of a chance to get to know the 26-year-old with the charming smile. Even so, he's been enthusiastically posting about his Bachelorette and Bachelor in Paradise appearances, and he also seems to hang out with many alums from the shows, including Vinny Ventiera, Brandon Howell, JJ Lane, Alex Woytkiw, James Fuertes, and Samantha Steffen. But, within all of those fun photos on Instagram, it doesn't look like Christian has one special someone at the moment. But, here's how he's been living it up since the show.
Hanging Out In Vegas With Bachelor Friends
Christian has been posting pics of himself with many Bachelor Nation alums having a blast in Las Vegas. He joined Brandon, Vinny, Alex, and JJ as they hung out on some artillery, hanging out at the pool, and going to nightclubs. Sounds like a fun guys' vacation.
Working Out
Wait, did JoJo ever get a chance to see those muscles? Christian posted a lot of photos of how he keeps his bod so buff.
Shooting Videos With Bachelor Friends
According to Christian's IG, he has filmed a short with Samantha as Superwoman and has even filmed a few Bachelorette parodies with fellow former contestants James F. and Brandon, because hey, they'd know the show best, right?
Supporting Good Causes
In Long Beach, California, Christian posed with these representatives from Teen Cancer America along with Shushannа Mkrtychyan from Ben Higgins' season.
Getting Some Rest
Getting some R&R is just as valuable as having a busy schedule and it looks like Christian knows when to take an opportunity to take a good ol' nap and have some cuddle time with a cute kitty.
You Know, Just Doing Incredible Physical Feats
In addition to working out, Christian has accomplished some crazy awesome physical stunts and has the photo evidence to prove it. He has done pull-ups in random places while going on a hike (above), hung on flagpoles, and jumped in/around art. Did he ever show off these skills in front of JoJo? Because seriously, it's super impressive.
Even though Christian doesn't seem to have found true love on Bachelor in Paradise, it looks like he's having a great time with the experience on and off screen.
Images: Rick Rowell/ABC