Leah Could Be Into Another 'Bachelor' Fam Member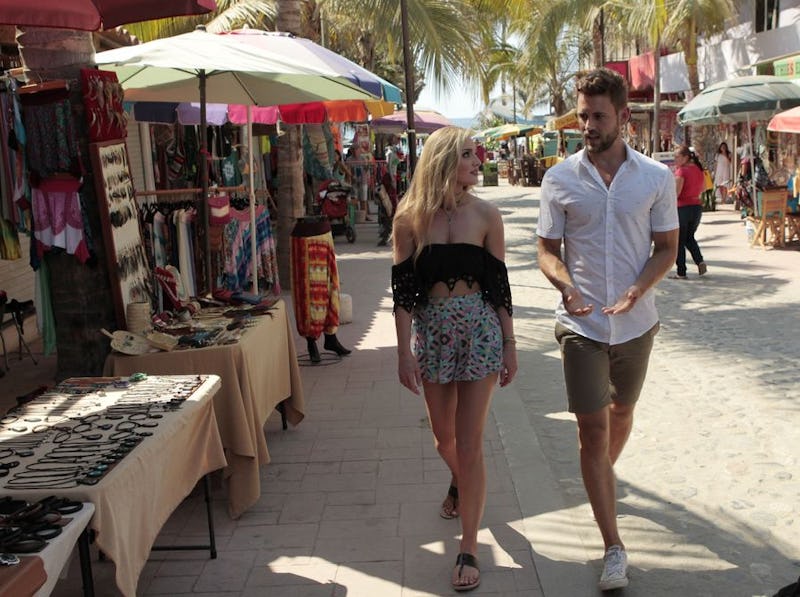 It's hard to be a winner on The Bachelor, The Bachelorette, or even Bachelor In Paradise, but the good thing about being in the Bachelor family is that if at first you don't succeed, there's a whole pool of other contestants for you to choose from! It's a big group, all of the contestants from years past, and there have been plenty of meets and marriage just from that. Could the next one be Leah Block of Ben's season of The Bachelor and Bachelor In Paradise fame? It seems like Leah is way into Robby Hayes, the recent loser of JoJo's season of The Bachelorette.
Leah really wanted to have a date with Chad (also from JoJo's season of The Bachelorette) when she got to Bachelor In Paradise, but she arrived to find that Chad had already been ousted from the show due to violent behavior and cursing out Chris Harrison. But don't feel too badly for Leah — it seems as if she and Robby have been hanging out a little bit, so could this be her new love connection? It all started when Leah started tweeting about Robby while The Bachelorette was still airing — she was clearly #TeamRobby, even if JoJo wasn't.
Could this be the new match in Bachelor Nation heaven? If Robby isn't the next Bachelor (which I highly doubt he will be, as I think Luke has it in the bag at this point), he could consider taking up with Leah. They're both attractive, smart, successful people, and they understand what it's like to be the object of scrutiny on national television. I don't know, you guys — are you seeing two more satisfied customers from Bachelor Nation? Because I'm seeing some serious potential.
Images: Rick Rowell/ABC