A New 'Chronicles Of Narnia' Movie Is Coming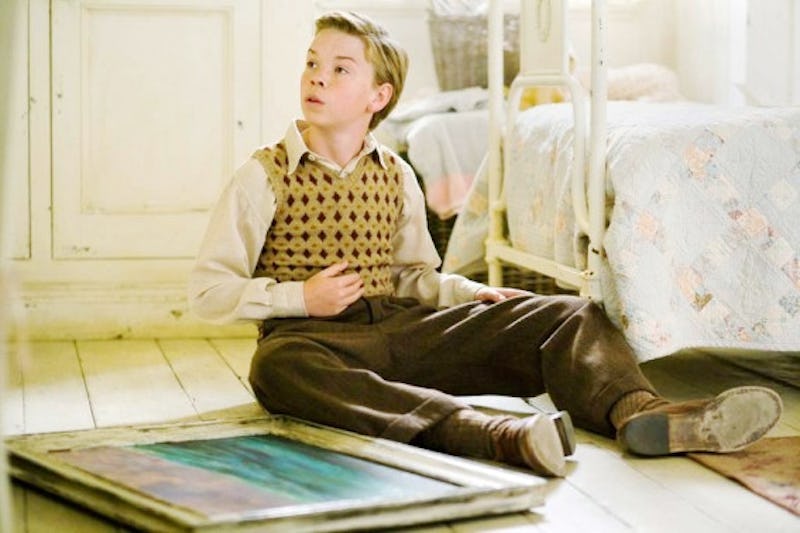 Good news, Narnia fans. The franchise you know and love is coming out with a whole new movie for you to enjoy. Based off the book by the same name, the new Narnia chapter, The Silver Chair, will continue the story that so many of us hold dear. The Silver Chair is based on the fourth novel in C.S. Lewis' classic Narnia series, and as excited as I am to see this world and the characters be brought back to the big screen, I'm sure there are plenty of people out there who are wondering what this new story is about. So what is The Silver Chair really about? Hang tight, Narnia fans, because we're about to take a whirlwind tour through that famous wardrobe and into the world where magic lurks around every corner.
The Silver Chair tells the story of Eustace Scrubb, who returns to Narnia in the year 2356 with his dear friend Jill Pole. This trip is Scrubb's second trip to Narnia, and, while he's there, he and Pole — who has never been to Narnia before — fall off a cliff upon entering and are launched into a world of magic and mayhem. Like all of the Narnia books and movies that have come before and that will come after, this story follows the two travelers as they make their way through the new world before them.
Of course there are plenty of plot crossovers that fans of the first three books and films will love. Eustace Scrubb is back for more action, as is Prince Caspian. Aslan, of course, is back to guide Scrubb and Pole as they make their way through the new world. He appears to them during a pivotal time and helps them to rescue a character who they meet along their journey.
In addition to these characters who we've already met in the three previous films, there are a number of new characters that will likely grace the screen of this anticipated chapter of Narnia. We'll have to wait to see who makes the cut in the adaptation of the original novel, but I'm hoping some of the best make it into the film.
The Silver Chair is a densely populated and paced book that I'm pumped to see adapted into a movie. And if it means the franchise will continue making more Narnia films, then I am excited to see the next story told.
Image: Walden Media; Giphy