'BiP's Sarah Herron Has An Amazing Charity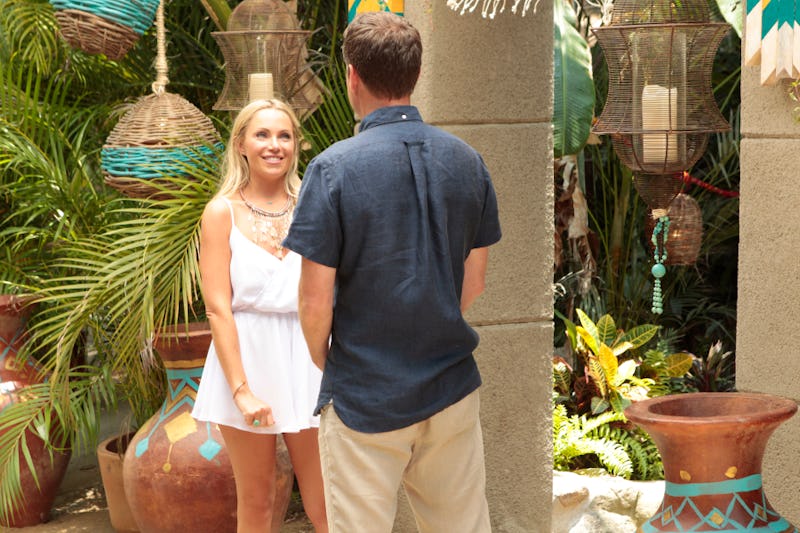 We may only be three episodes into Bachelor in Paradise Season 3, but boy have they been some memorable episodes. Hurricane Chad blew through Puerto Vallarta, Emily became the most precious version of white girl wasted I've seen outside of a college bar bathroom, and Sarah became the hero that The Bachelor franchise needs and deserves. In fact, if you've been following her conflict with Chad, you may have heard mention of her nonprofit organization. So, what is Sarah Herron's charity?
According to the organization's website, SheLift is dedicated to empowering girls with physical disabilities "to conquer their personal obstacles by providing them with the tools, experiences, and mentorship to work towards living an inspired, authentic life." The nonprofit organizes events, day camps, and weekend activities in order "to provide healing and prevention of insecurities for girls who've been made to feel 'different.'" Additionally, Sarah is listed as the Founder and CEO of SheLift, which she created with a group of friends who also wanted to support the cause of teaching all young girls to love themselves. Seriously, if Sarah wasn't already my hero for standing up to Chad's disrespectful comments in the season premiere of Bachelor in Paradise Season 3, she certainly would be now.
Speaking of Chad, let's talk about his conflict with Sarah and why SheLift is relevant. During night one of Bachelor in Paradise when Chad went from a tropical storm to a full blown hurricane, he was disrespectful toward Lace, called her a number of insulting names, and he made a derogatory comment toward Sarah that referenced her physical disability.
He apologized for the comment through a video posted on Twitter after the episode; he said, "I apologize, I said something I shouldn't have said. I did make a mistake." Sarah responded with a handful of tweets, one of which called for Chad to make a charitable donation to SheLift and another in which she used her platform to fight against the bullying that her organization attempts to combat:
That seemed to be the end of it... Until After Paradise brought Chad on to discuss his time in paradise — and then brought out Sarah as a surprise guest. Chad was asked if he would like to apologize again and he did, saying, "I am sorry. I should absolutely never have said that. I did not want to say anything like that." Sarah accepted the apology and now I think we can officially call this an end to the Sarah/Chad Feud of 2016.
OK, now back to SheLift, which Chad brought up during his After Paradise apology (it's unclear whether he made a donation as Sarah asked on Twitter as neither of them have made any comment about it since her original tweet). But, Sarah did debut new SheLift shirts that she teamed up with The Bachelor producer Elan Gale to create — all proceeds will go to the charity.
So all's well that ends well, right? If there's one silver lining of this whole situation it's that Sarah was able to bring more attention to SheLift, and hopefully empower even more young girls as a result.
Images: Rick Rowell/ABC