Misty Holloway Is 'The Get Down's Own Disco Queen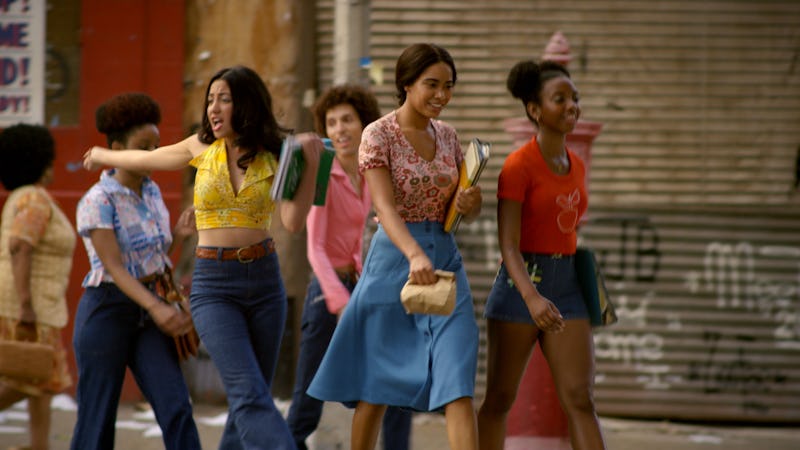 Netflix's newest original series The Get Down is an ambitious dive into the early years of hip-hop culture. The beginning of hip-hop — both as a style of music and a culture — is associated with the rough-and-tumble culture of the New York City in the late '70s, which feels like a far cry from disco, the prominent genre of pop music of the decade. However, hip-hop's original beats were crafted from sections in popular disco songs, referred to in the series as the titular "get down" of a given song. Much of the pilot episode of The Get Down focuses on multiple parties chasing down a rare record by singer Misty Holloway, who had produced a soulful disco track that happened to have a great get down.
Holloway serves as a major inspiration for Mylene Cruz to transcend her church choir and strive for disco greatness, but the singer herself is a construction of the series. Holloway may not be real, but there are plenty of similar disco singers that could have served as inspirations for Holloway, and for the original disco tracks heard in The Get Down. Here are just a few of the artists that helped define disco the same way that Misty Holloway's legacy defines the genre within The Get Down.
Gloria Gaynor
Gloria Gaynor is best known for her inescapable hit "I Will Survive" that has gone on to define multiple generations of listeners by being the ultimate anthem of perseverance in the face of adversity. It doesn't hurt that it's impossible to not move your feet when you hear it.
Diana Ross
Diana Ross' career has covered various genres, but in the late '70s she hopped on the disco train to some of her greatest success. Originally singing timeless classics like "Where Did Our Love Go?" and "You Keep Me Hangin' On" with The Supremes, Ross' solo career found some of her biggest hits in disco-tinged tunes "Love Hangover" and "I'm Coming Out."
Donna Summer
Donna Summer, known as the "Queen of Disco," has recorded everything from funky disco tracks like "Last Dance" to the earliest electronic dance tracks, like "I Feel Love," with influential producer Giorgio Moroder, as well as the ultimate anthem to lost cake recipes in her disco cover of "MacArthur Park." Summer's popularity or influence on disco and music cannot be overstated, and is possibly the disco singer that Mylena would most wish to emulate in The Get Down.
In a dark and devastating time for New York City, disco provided an emotional outlet for its listeners, encouraging dancing and good times as well as the exploration of the deepest, truest emotions that could be put on vinyl. The Get Down shows that, without disco, there would be no such thing as hip-hop. Hopefully, the show will do some good in fixing people's current perception of disco, and the music and culture will finally regain the respect they've always deserved.
Image: Netflix