10 Expert Tips For Time Management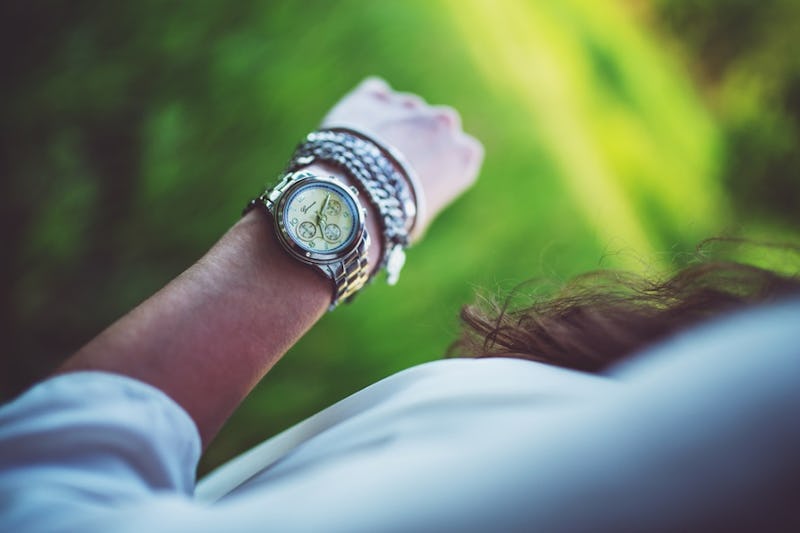 Time management can be tricky, especially for those who've become accustomed to partaking in time wasting activities (like constantly scrolling through social media, online browsing, nit picking projects, and so on). There are many ways each of us wastes time, but let's talk about some expert tips for time management that can help us become better and more efficient day in and day out.
Have you ever had one of those days when you're leaving work and think to yourself, "What did I actually accomplish today?" Sure, you have big projects due this week, but somehow you feel like you got nothing completed on any of them. Then, the dread sets in for the next day when you're going to have to stress to complete the things you didn't make progress on today. Situations like this happen to the best of us, and a lot of times it's due to our lack of time management skills. Perhaps we're not scheduling our days properly, for instance, and it's causing us to waste a lot more time that we should be. Or, it's possible that we're not getting enough sleep (yes, time management and sleep can go hand-in-hand, as we'll get to below). Whatever the rationale, it's likely you want to make a change to turn it around and become better at managing your time. Just think of how productive and efficient you'll be at your job if you can nail that whole time management thing. Let's get to it. Here are 10 expert tips for time management.
1. Remain As Organized As Possible
Organization is incredibly important when it comes to time management. Think of it this way: If you're spending time digging through files on your computer to find the document you're supposed to be working on, you're wasting a whole lot of precious time that could have been spent actually working on it. WebMD spoke to Tracy Lyn Moland a time management consultant and author of Mom Management, Managing Mom Before Everybody Else, who said something as little as, "knowing where your keys are in the morning, knowing where your kid's library book or homework is, will reduce a lot of stress." If you're a busy bee kind of person, remaining organized all the time can feel really difficult, but think of how much time you'll end up saving yourself in the long run by doing it.
2. Schedule Your Day Wisely
When it comes to time management, we all know that a major part of being successful at it is thinking ahead, right? However, did you know there's actually a method for scheduling that can help you ace it to the max? Fortune spoke to Chris Bailey, author of The Productivity Project , who suggested what he refers to as the "Rule of 3." Bailey said, "At the start of the day, before you start working, you simply step back from your work and ask yourself: by the time the day is done, what three main things will I want to have accomplished?" Then, remain focused on those three big items and try not to spend time on other smaller time wasters that come your way.
3. But Don't Over-schedule It
In outlining what's vital to get accomplished on a given day, avoid over-scheduling yourself. Entrepreneur cited time management expert Julie Morgenstern, author of Time Management From The Inside Out, who said you should avoid scheduling your day down to the exact minute because if something unexpected comes up (which it will), it'll leave you frazzled and can throw off your whole game plan. Instead, Morgenstern suggested building in time cushions depending on the type of work you do (e.g., if your job involves crisis management, only schedule a few hours worth of your day, as you can be certain random things will be popping up throughout the day).
4. Get Enough Sleep
Sleep can actually be another big player in your time management abilities, according to Today.com. The outlet spoke to Cheryl Richardson, life coach and author of The Art of Extreme Self-Care, who discussed time management as it pertains to not getting enough sleep. "… that chronic sleep deprivation has a huge impact on memory, creativity, concentration and problem solving skills—and it can double the length of time it takes you to accomplish tough mental tasks," Richardson told the outlet. "If you want to be productive tomorrow, getting eight hours of sleep tonight needs to be way more important than folding that last load of laundry."
5. Manage Your Time Toward The Good
I received some additional insight via email from Maria Sirois, Psy.D., a clinical psychologist at the Kripalu Center for Yoga & Health. According to Sirois, focusing time on the things that we feel good about in our personal lives can have an overall positive effect on how well we're engaged on the work front. "We know that time is both precious and fleeting, and we consciously craft what we do with our time, especially our free time," Sirois says. "Work engagement has been shown to increase when employees devote time to outside activities and prioritize the positive, such as actively planning weekly activities that engage our minds, energize our bodies, and elevate our relationships."
That said, by slating out and devoting that necessary time to our personal lives, we're becoming better, more efficient workers because of it. Sounds like a major win-win.
6. Know That When Something Is Done, It's Done
Are you a perfectionist? While that might seem like a beneficial thing, it can oppositely be hurting you, particularly as it pertains to managing time. CIO.com spoke to workplace performance expert Jason Womack, author of Your Best Just Got Better: Work Smarter, Think Bigger, Make More, who said a huge way to stop wasting precious time is thinking through the question, "When am I done?" Rather than continuing to nit pick over a certain project, try to be realistic about when it's complete and move on to the next thing.
7. Put Yourself In A "Work Bubble"
Another excellent trick (and one I use all the time) to manage time is to put yourself in what The Girls Mean Business founder Claire Mitchell refers to as a "work bubble." Mitchell spoke to Marie Claire UK about time management tips, and noted it's very simple for us to get distracted throughout the work day with things like calls, emails, social media, and the like. To get the most work done in a timely manner, try putting yourself in that bubble and get to it, she suggested. "If you really need to get stuff done, switch off your phone and shut down your email for 30 minutes," Mitchell told the outlet. "Set a timer so that you're working against the clock and give yourself a deadline to complete one important thing. To stop colleagues from interrupting you, stick some earphones in."
8. Keep Your Meetings Short & Sweet
Consider for a second how much wasted time is spent in meetings at your office. Likely it's a lot. To combat this and better manage your time, Shari McGuire, author of Take Back Your Time: 101 Simple Tips to Shrink Your Work-Week and Conquer the Chaos in Your Life suggested to Forbes that you keep your meetings as short and to the point as possible. For example, don't plug in a 30-minute meeting for your team if you know the updates you need to share will only take 15 minutes to go over. McGuire also suggested sticking to the meeting start time, even if others are running late (unless it's your boss, in which case I'd recommend making an exception). This prevents that wasted time at the start of meetings. Of course, if you think something can be handled as an email rather than calling everyone together for a meeting in the first place — go with the email option. Everyone will be a whole lot happier to have that extra time to work on important tasks.
9. Limit Your Online Time
Some jobs require people to be online regularly, but if yours does not, try to limit the amount of online time you're spending at your desk. Today.com spoke to Suzanne Peterson, Ph.D., associate professor of management at the W. P. Carey School of Business at Arizona State University who suggested scheduling specific times that you'll allow yourself to be online during the day. Peterson also suggested limiting the time slots to a specific amount of time so that you don't get lost in the abyss that is the Internet.
10. Make Sure To Take A Break
Taking a much-deserved break is necessary for successful time management. The UK's National Health Service spoke to occupational psychologist Emma Donaldson-Feilder who said working through your lunch break, for instance, can in turn work against you. "As a general rule, taking at least 30 minutes away from your desk will help you to be more effective in the afternoon," Donaldson-Feilder said. "Go for a walk outdoors or, better still, do some exercise. You'll come back to your desk re-energized, with a new set of eyes and renewed focus." Then, watch as you power through the rest of your day in a successful and time-efficient manner.
If you feel as though you're constantly struggling to manage your time — particularly when it comes to work — there are steps you can take to start turning that around. By using some of the tips we discussed above you might quickly notice your time management skills are improved tenfold.