Dassey's Release Could Be On 'Making A Murderer'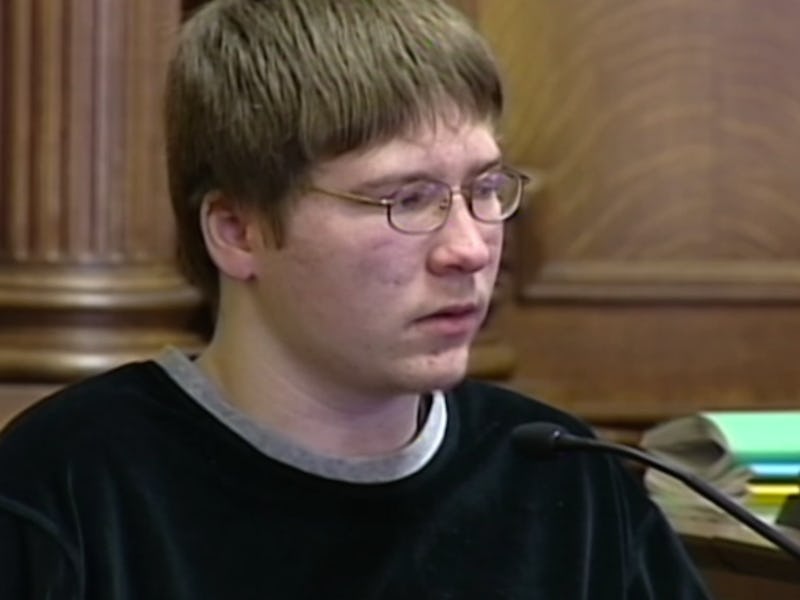 Major news regarding the case documented on Making A Murderer. On Friday, a federal judge in Milwaukee overturned the conviction of Brendan Dassey. According to WISN 12, in 2007 Dassey was convicted of "first-degree intentional homicide, second-degree sexual assault, and mutilation of a corpse" in connection to the death of Teresa Halbach. Dassey has always claimed he is innocent. The news outlet also reports that Dassey must be released from prison within 90 days unless the state appeals the order. Obviously, this is huge news, documentary series or not, but seeing as the case became well-known due to the Netflix show, it's only natural to wonder if Dassey's release will be part of Making A Murderer Season 2.
Bustle has reached out to Netflix for comment on whether Dassey's release will be featured, but has not yet received a response. Update: According to a statement released to Bustle, Netflix has no comment about Dassey's case.
Update 2: On Friday, the Making a Murderer filmmakers released the following statement to Bustle: "Today there was a major development for the subjects in our story and this recent news shows the criminal justice system at work. As we have done for the past 10 years, we will continue to document the story as it unfolds, and follow it wherever it may lead."​
Earlier: In July, Netflix announced that Making A Murderer would return for a second season. At the time series creators Laura Ricciardi and Moira Demos said in a press release (via Slash Film), "We are extremely grateful for the tremendous response to, and support of, the series. The viewers' interest and attention has ensured that the story is not over, and we are fully committed to continuing to document events as they unfold."
Since it was only announced that the series was back in production a month before the conviction was overturned and a season premiere date has not yet been announced, it doesn't seem out of the realm of possibility that the news about Dassey will be included.
In the meantime, those involved with the case are already speaking out:
So, viewers who want to know more will just have to follow along in real time, before it all, most likely, comes together on Season 2.
Image: Netflix