Brendan Dassey's Former Lawyer Speaks Out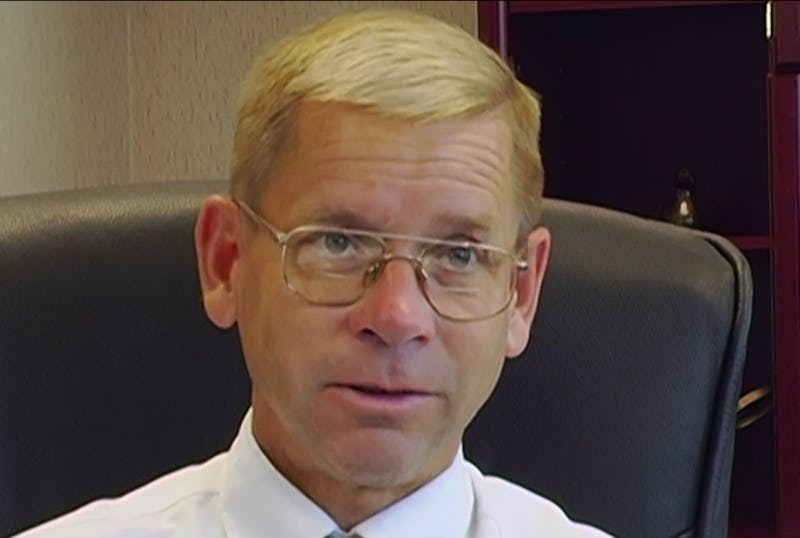 Nearly 10 years after being convicted of Teresa Halbach's murder and sentenced to life in prison, Brendan Dassey's conviction has been overturned. According to an Wisconsin ABC affiliate station, a Milwaukee judge ruled Friday that Dassey is to be released from prison within 90 days unless the State chooses to try him again. Dassey has always claimed his innocence, and this news comes on the back of multiple appeal efforts from Dassey's post-conviction lawyers Steve Drizin and Laura Nirider. But, they weren't always his legal representatives. Dassey's former public defender Len Kachinsky hasn't had anything to do with Dassey's case in years, but he did appear in the Netflix docuseries Making a Murder, which looked into Dassey's trial and conviction. Now, Kachinsky is speaking out on this development in Dassey's case.
In a statement to Bustle, Kachinsky had this to say about the Milwaukee judge's ruling:
Magistrate Judge Duffin reversed Dassey's conviction on the suppression issue I litigated before leaving the case. I preserved that issue for appeal so that his future attorneys might raise it like they did. Even though Dassey and I parted ways on how he should proceed, I did my job and enabled Dassey's future attorneys to do theirs. The next step will probably be up to the 7th Circuit as the State will likely appeal.
Essentially what that means is that, when Kachinsky was Dassey's lawyer, he fought to suppress the alleged confession Dassey made in 2006. According to the suppression motion, the defense claimed that "said statements were obtained involuntarily and in violation of the defendant's rights under the Fifth, Sixth, and 14th Amendments to the United States Constitution." The Manitowoc Sheriff Department says that the interrogation followed standard protocol.
Although Kachinsky's attempt to suppress it was unsuccessful at the time, this alleged confession played a role in Dassey's eventual overturned conviction, according to TMZ. "Dassey's borderline to below average intellectual ability likely made him more susceptible to coercive pressures than a peer of higher intellect," the justice wrote, according to TMZ. The Wisconsin ABC affiliate reached out to the state Attorney General's Office for comment and was given this statement: "As we are currently reviewing Magistrate Judge Duffin's order, we have no comment to offer at this time."
As Kachinsky notes in his statement, the judge's ruling is not the end of the line for this case. The State has 90 days to decide whether to proceed with a retrial, so now it's just a waiting game to see what will ultimately happen.
Images: Netflix (2)