ABH's Strawberry Summer Liquid Lip Is Coming Soon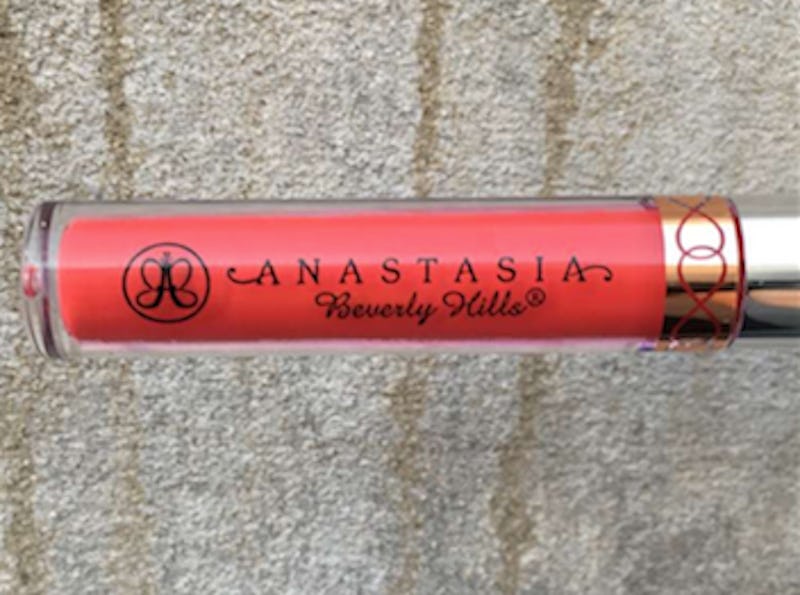 If you thought the summer launches were over, then think again. Anastasia Beverly Hills created a Strawberry liquid lipstick that will get you excited for bright colors all over again. When will ABH's new berry shade launch, you ask? It'll be here in time for the dog days of summer.
While some makeup brands are already teasing their holiday creations, ABH is sticking to the season that they're in. According to Claudia Soare's (a.k.a. Norvina's) Snapchat account, the company created a summer hue called Strawberry that they're going to launch super soon. The color is a bright pink melon meets coral color that is perfect for all of you bold lipstick lovers out there.
Now that I've caught you up, here are the details. The summer shade will be launching in three weeks, according to Norvina's Snapchat. That means it'll hit the online shops sometime in the last week of August. It might not be a for sure launch date, but it's still pretty exciting. Unfortunately, there's only one place you'll be able to shop the lip color. The makeup creator was very clear about it only being available on the ABH site. She didn't say whether or not this would be a permanent product or not, but I'm really hoping that it is.
How gorgeous is that! The name fits the hue perfectly. It's a spot-on color match with the strawberry emojis. If you think that it's pretty in the bottle, just wait until you see the swatches.
That color though! From the looks of the photo and swatch, it appears to be the same formula as their other matte liquid lipsticks, so you'll know exactly what you're getting. The lip product is so pigmented that it could easily work for a variety of different skin tones too.
Gorgeous, bright, and long-wearing? I'll take it. I can't wait to get my hands on this stunning color.
Images: Norvina/Snapchat (3)