'BiP' Stars Can Make Bank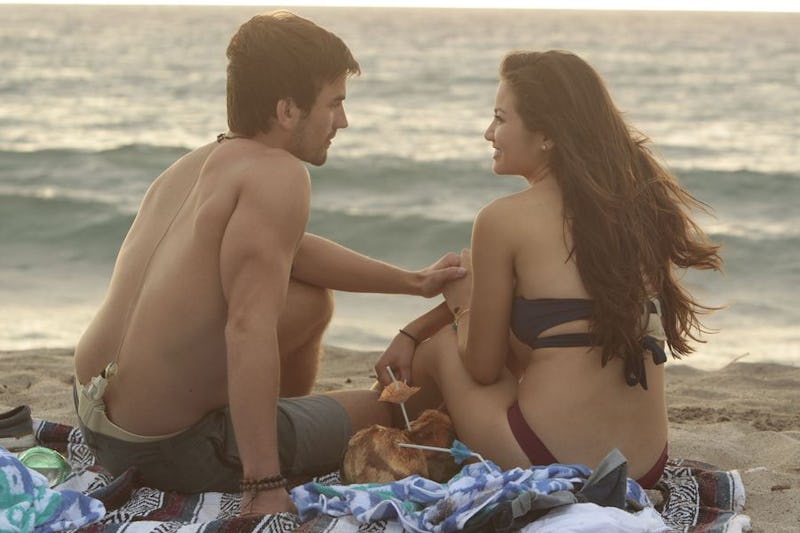 Being a contestant on Bachelor in Paradise at first seems like an amazing deal — you get to hang out for a few months in a tropical resort and waste your days away going on dates and working on a tan. But, on second thought, it's not all fun and games, with the bad weather, competitiveness, and dealing with Chad for more than two seconds (even if he was asked to leave almost immediately). But, something may make the whole ordeal worth it when you consider how much the Bachelor in Paradise cast gets paid. With such a crazy season, is it worth their while financially to compete, or is their only real motivation love?
It's well known at this point that the best source for these behind the scenes Bachelor questions is always blogger Reality Steve, the one-man Bach spoiling empire. According to one of Reality Steve's recent posts, payment on BiP "varies." He goes on to claim, "some get paid per day they are there, some get paid per episode they're on, and some get paid a flat rate (usually alumni)." In an earlier post, from Season 1 of BiP, Steve estimated how much the cast allegedly made, saying, "From what I'm hearing, the range was anywhere from about $7,000-$15,000 total. Not everyone made the same amount." It's possible that number is higher now that the show is more established, but ABC declined to comment on the matter.
Still, appearing on Paradise isn't the most lucrative gig in show business. But even a brief appearance on the show is enough to showcase something people didn't get the chance to see while the contestant was on Bachelor or Bachelorette, and they could see their overall earnings rise after leaving the show. For example, both the now-split Michelle M. and Cody as well as Jade and Tanner, so far Paradise's most successful couple, have appeared or will appear on Marriage Boot Camp.
Sean Lowe, another Bachelor alum who did Marriage Boot Camp, admitted on his blog that money was the only thing that convinced him to do the show. "So there I was, looking at a substantial amount of money for what would amount to two weeks worth of shooting a reality show," he wrote, adding that he and his wife, Catherine Lowe, was open to the counseling aspect of the series than he was. So BiP + a successful relationship = a possible spot on a very well-paying series like Marriage Boot Camp.
And Jade and Tanner have really made a whole empire out of Paradise. From Instagram brand promotions to a televised wedding, they've likely made a decent amount of money for themselves.
So, while going on Bachelor in Paradise really only pays out big time if you make it to the finale, it's more notable for the way it provides an opportunity for its participants to make more money later on.
Image: Rick Rowell/ABC